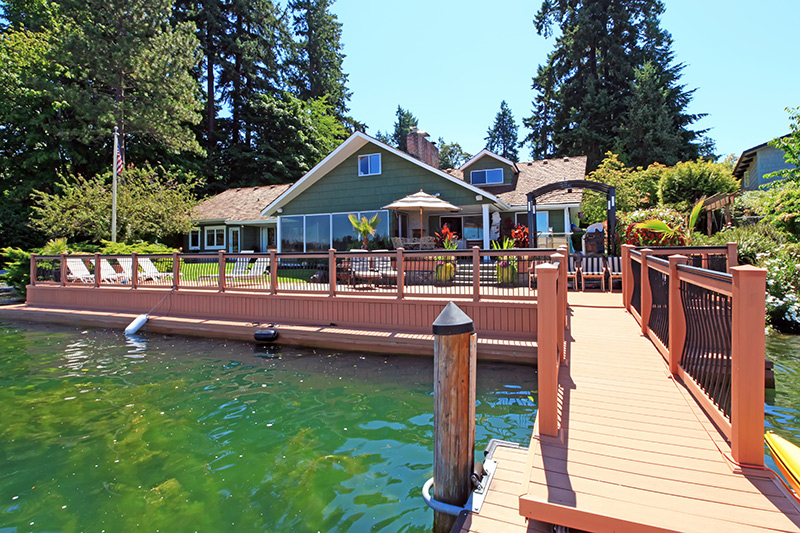 A flood can devastate your home and your financial security. Any flood, large or small, can cause thousands of dollars in damages. Even homeowners in low to moderate-risk zones are at risk. Up to 25% of all flood claims come from people living outside high-risk zones.
Flooding happens here in Massachusetts. You don't have to live near a major waterway to be flooded. Sudden severe storms can cause flooding.
You might think that your Homeowners insurance covers flooding, but it doesn't. Flood insurance gives your home that important layer of protection your Homeowners insurance doesn't provide.
Myth: Flood Insurance Costs Too Much
You might be surprised at how inexpensive it is if you are not in a high risk flood zone. The average flood insurance policy costs less than $570 per year. Most homeowners live in a moderate-to-low risk area and are eligible for coverage at a preferred rate with building and contents coverage for one low price. If you live in a high-risk area, a standard rated policy is the only option for you. It offers separate building and contents coverage. If your home is in a high-risk flood area and you have obtained a mortgage through a federally regulated or insured lender, you are required to purchase a flood insurance policy.
How to Purchase Flood Insurance
Flood Insurance is written through the National Flood Insurance Program (NFIP), a federal program authorized by FEMA. Flood insurance is available to homeowners, renters, condo owners/renters, and commercial owners/renters. You need to contact an insurance agent for a quote and/or application (all policies written by the NFIP are written through insurance agents).
Typically, there's a 30-day waiting period—from the date you purchase the flood insurance—before the policy goes into effect. The waiting period, however, does not apply to a new home purchase or refinancing of a mortgage if the mortgagee requires flood insurance.
What is Covered by Flood Insurance – and What is Not
The following is a summary of items covered and not covered by flood insurance. For specific details as to what is covered, you have to refer to the actual policy.
What's covered under Building?
The insured building and its foundation.
The electrical and plumbing systems.
Central air conditioning equipment, furnaces, and water heaters.
Refrigerators, cooking stoves, and built-in appliances such as dishwashers.
Permanently installed carpeting over an unfinished floor.
Permanently installed paneling, wallboard, bookcases, and cabinets.
Window blinds.
Detached garages for up to 10% of the building limit; other detached buildings require a separate Flood policy
What's covered under Personal Property?
Personal belongings such as clothing, furniture, and electronics
Curtains.
Portable and window air conditioners.
Portable microwave ovens and portable dishwashers.
Carpets not included in building coverage
Clothes washers and dryers.
Food freezers and the food in them.
What's never covered by flood insurance?
Damage caused by moisture, mildew, or mold that could have been avoided by the property owner.
Currency, precious metals, and valuable papers such as stock certificates.
Property and belongings outside of a building such as trees, plants, wells, septic systems, walks, decks, patios, fences, seawalls, hot tubs, and swimming pools.
Living expenses such as temporary housing.
Self-propelled vehicles such as cars, including their parts.
Limitations to coverage in a basement
Coverage in a basement is very limited.
It includes cleanup expense and items such as furnaces, water heaters, washers and dryers, air conditioners, freezers, utility connections, and pumps.
There is no coverage for the contents of a finished basement and improvements, such as finished walls, floors, and ceilings.
Personal property located in a basement is not covered.
For more information on flood insurance for your home, contact Lallis & Higgins Insurance.
massrealestatelawblog.com