Builders Risk Insurance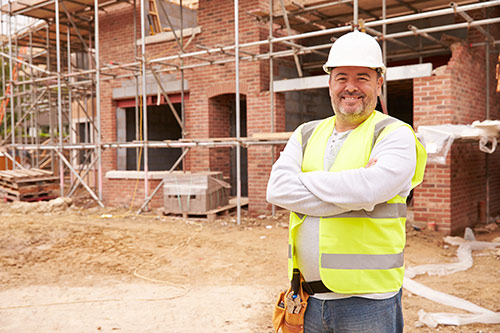 Protect Your Investment with Builders Risk Insurance
Builders risk insurance can help protect your property under construction whether the work you're doing is a full gut renovation or rehabilitation, or knock down/ rebuild. We can help with if you're building a new residential complex, investment property or a commercial building. We know your Lenders have specific requirements that need to be met for the closing of a renovation project, so it's important to work with an agency like Lallis & Higgins Insurance. We have experience working with home owners, contractors, landlords, project managers and associations that need assistance with taking on a construction loan for their home, investment or office. We offer an affordable policy with a uniquely fast turnaround.
We offer policy terms that meet your specific projects needs as well. We find affordable policies ranging from six months to 12 month terms.
Some of the additional coverage that can be built into your builder's risk insurance policy include:
Building Coverage – Covers the structure(s) at the described location – this includes Garages, storage buildings, swimming pools, fences, retaining walls, both completed additions and additions under construction and other appurtenant structures.
General Liability – To help protect the insured against legal liability caused by bodily injury, property damage, personal injury, and advertising injury to others.
Equipment Breakdown – Provides coverage for damage to covered property caused by mechanical breakdown of covered equipment, artificially generated current damaging covered equipment, explosion of steam boilers or loss of steam/hot water boilers.
Contact us for your Builders Risk quote today!