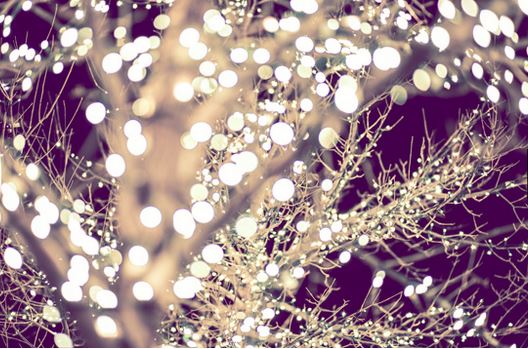 Whether it's walking through a neighborhood of Christmas lights or stuffing yourself with holiday snacks, everyone has special traditions and treats that put them in the Christmas mood. Every season Lallis & Higgins Insurance shares some of our favorite activities and things to do. Here are some Massachusetts places and activities that are sure to get you into the holiday spirit.
1. Go ice-skating on the Frog Pond in Boston.
Skating on the frozen Frog Pond in Boston Common is a winter tradition for many Bay Staters. It's free for skaters under $58 inches and just $6 for skaters over that height. They offer rentals, lockers and ice sharpening. (38 Beacon St., Boston)
2. Get your thrills at this wintery amusement park.
Six Flags New England has transformed into a holiday wonderland. From meeting Christmas characters to riding festive rollercoasters, there's something here for everyone in the family.
3. Visit "the Christmas City" of Massachusetts.
Taunton has earned the official nickname "The Christmas City" due to its spectacular holiday celebrations and light displays. Checking out the festive town green in this community is a must-do every season.
4. Play with the reindeer at Stone Zoo.
The annual ZooLights festival at Stone Zoo in Franklin is an enchanting holiday tradition. With animal enclosures bedecked in holiday lights and garlands, crafts, food and even meet-and-greets with real reindeer, everyone should check this event out.
5. Indulge in a cup of holiday-flavored coffee from Dunks.
Hey, nothing says Christmas like something hot and sweet from Dunkin' Donuts. Slurping down some sort of candycane-cinnamon-chocolate frankendrink is the perfect way to get that festive feeling inside you.
6. Drive through miles of fantastic holiday lights.
Bright Nights at Forest Park in Springfield is one of the largest displays of Christmas lights in New England. Pile into the car and prepare to be dazzled by three miles of glittering scenes. Click here for more information.
7. Splurge on holiday gifts at a festive Christmas market.
Massachusetts is filled with holiday markets and festive craft fairs to inspire you on your hunt for the perfect gift or decor. The Salem Holiday Market is the perfect spot to pick up something handmade and beautiful this season.
8. Stroll through a vintage Christmas village.
The Enchanted Village once dazzled Bay Staters at its original location at Jordan Marsh in Boston during the 1960s. Today, it's been restored and brought back to life at Jordan's Furniture in Avon. Take a stroll through the festive lanes of the village for free this season.
9. Hitch a ride to the North Pole.
Yes, Massachusetts has its very own Polar Express and it's a fantastic way to get in the holiday mood. Grab the kids and ride the Scituate North Pole Express for special time with Santa, milk, cookies and storytelling.
10. Take in the beauty of LaSalette Shrine's Festival of Lights.
LaSalette Shrine's Festival of Lights is a Christmas tradition that is sure warm your heart. It's a good option if you're looking to celebrate the spiritual side of the season, or just surround yourself with holiday beauty. (947 Park Street, Attleboro)
11. Explore a magical indoor Christmas wonderland.
Yankee Candle Village in Deerfield isn't just a purveyor of smelly wax – it's home to a year-round Christmas village that just gets more enchanting each year. Visit the Bavarian Forest, make your own candles, indulge in holiday treats and experience an indoor snow shower.
Only in Your State