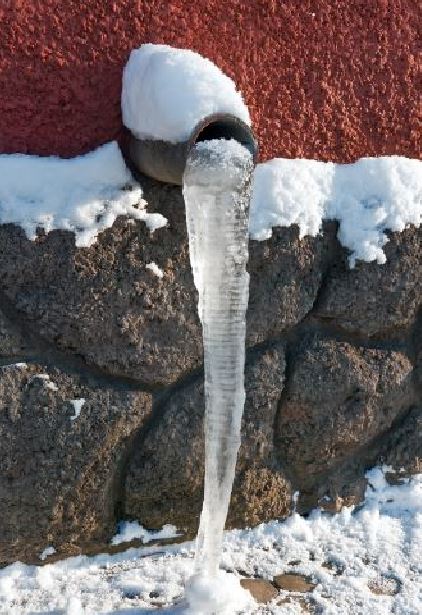 During the winter in Massachusetts plumbers get a high number of calls from people needing their water lines fixed. As the cold weather settles in, many homeowners are worried about their heating costs rising and keeping their houses warm. Another cause for concern this time of year is frozen pipes.
Most of the plumbing problems this time of year are due to freezing pipes. Typically the frozen pipes are caused by open cracks in foundations, windows, and doors that leave pipes susceptible to the outside elements.
Make sure all windows are closed and that cracks are sealed. Any pipes that are within 10 to 12 inches to the outside walls should be insulated.
If you find yourself in the unfortunate situation where your pipe burst there are steps you need to take immediately in order to prevent a lot of damage in your home. First find the water meter, typically there is a main shut off valve there. Immediately shut that valve and then call your local plumber. Even just a minute of water running from a burst pipe can do thousands of dollars' worth of damage to your home.
Also, to prevent frozen pipes, undo and turn off the water to your outside hoses and spickets. If you have an older home with a history of frozen pipes and the temperature is very cold, let some water slowly drip from your faucet overnight or while away. You can also keep the cabinet doors open underneath your sinks to let in the heat.
For more information on protecting your home, contact Lallis & Higgins Insurance in Weymouth, MA.