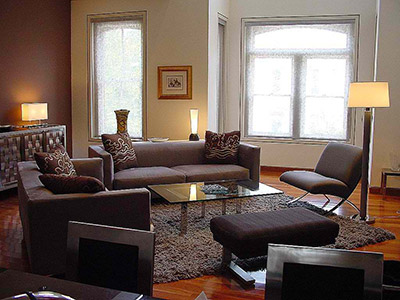 Here's what you need to know if you're in the market for homeowner insurance to protect your biggest investment - your home.
The law doesn't require home insurance. However, you'll have a hard time coming up with good reasons not to, because homeowner insurance protects your most valuable assets. This includes the structure of your "dwelling" (which could be a house, townhouse, condo, or co-op), and your belongings and possessions.
Home insurance protects you in other important ways, too. It provides money for rent and living expenses if your home becomes unlivable due to damaged caused near or to your home. The homeowner policy also protects you and your assets through liability coverage.
Not Required? Not Entirely…
Only people who pay for their homes in cash, or those that have paid off their mortgage are not required to carry home insurance. Pretty much everyone else must insure their home, as most mortgage lenders require it.
That's why you should know as much as possible about homeowner's insurance coverage.
Basic Components
Homeowner's insurance policies typically cover the following:
Your home and "structures"—this includes plumbing fixtures, electrical wiring, and heating and permanent air-conditioning systems inside your home. It also includes external ones like fences, garages, gazebos, and sheds.
Your Stuff—Clothes, electronics, furniture, books– basically everything that can fall out of your home if you turned it upside down can be covered through your home insurance. Bonus: these are protected even when they're not on your property. For example, when they're in your car or with you at work or on vacation.
Your insurance company will repair or replace all of the above (up to a set limit) if they're stolen, damaged, or destroyed by lightning, fire, hail, hurricane, or any other disaster that's listed in your homeowner's policy.
Note: Protection against floods require a separate policy, and earthquake coverage can be added to most homeowner policies for an additional fee.
Standard homeowner policies also:
Cover you when you're hit with a lawsuit related to bodily injury or property damage caused by you, a live-in family member, or your pets
Provides no-fault medical coverage, which means your insurance company will pay the medical bills for people who are hurt on your property or are hurt by your pets
Pay some of your living expenses (hotel bills, restaurant meals, and more) if your home is damaged or destroyed by one of the above-mentioned disasters, and you're forced to live elsewhere while it's being repaired or rebuilt
Increasing Coverage
Many companies have added additional coverage like equipment breakdown, law and ordinance, and expanded replacement cost to name a few.
You can also buy personal umbrella liability insurance to raise the limits of your liability coverage and protect yourself against claims of libel or slander. Rates and coverage vary depending on the amount of protection you want, cars you own, along with other factors like number of houses, boats, you own.
The most common homeowner's insurance form is the HO3:
Special Form (HO-3)— the most popular homeowner insurance policy because it provides people with the broadest coverage, and is required by most mortgage companies.
Note: if you own a multi-family home, you can add an endorsement to your "Special Form" policy to cover risks related to having rented units.
Co-op, Condo, and Renter Policies
If you own a condo or co-op or rent a home, you should check out these policies:
Tenants Form (HO-4)—Perfect for renters, this policy type protects possessions as well as loss of use and liability coverage.
Condominium Unit Owners Form (HO-6)—Along with a condo owner's belongings, this policy type can insure the floor, ceiling, and walls against all of the disasters covered by the "Broad Form" policy. It's recommended to check your condo docs to see where the condo association's master policy leave gaps in coverage to the space you own.
Levels of Coverage
After selecting a homeowner's insurance policy, you must choose a level of coverage.
The two main options are:
Actual cash value—your insurer will pay you "market value". This means depreciation will be factored into the final cost for your home or possessions should they be lost, stolen, or destroyed due to any of the disasters named in your policy.
Replacement cost—your insurer will refer to the original price of any items that need to be rebuilt, repaired, or replaced, no matter how old or outdated they may have been when they were destroyed, damaged, lost, or stolen. Most mortgage companies require your home to be insured at 100% of its replacement cost.
Your insurance broker can give you the best advice when considering these options. Contact Lallis & Higgins for more information on home insurance.
quotewizard.com