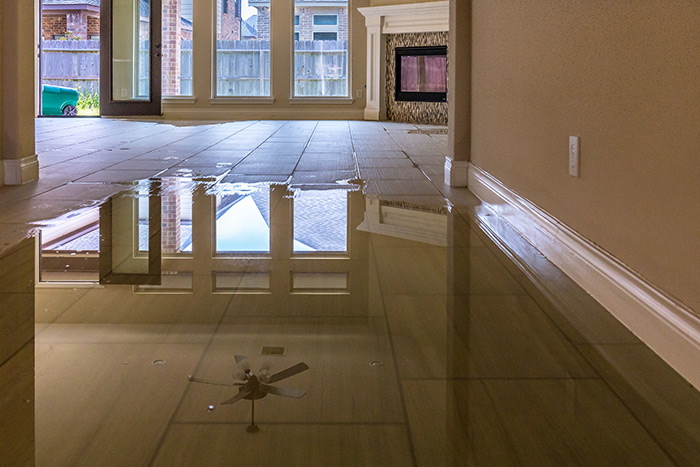 In the event of a flood, your National Flood Insurance Program (NFIP) policy covers direct physical losses to your structure and belongings.
What does my policy cover?
Purchasing flood insurance will help protect the things you value. The NFIP offers two types of coverage – building coverage and contents coverage – to protect your home and belongings. Here are examples of what's covered with NFIP flood insurance:
Building coverage protects your:
Contents coverage protects your:
Electrical and plumbing systems
Furnaces and water heaters
Refrigerators, cooking stoves, and built-in appliances like dishwashers
Permanently installed carpeting
Permanently installed cabinets, paneling, and bookcases
Window blinds
Foundation walls, anchorage systems, and staircases.
Detached garages
Fuel tanks, well water tanks and pumps, and solar energy equipment
Contents coverage protects your:
Personal belongings such as clothing, furniture, and electronic equipment
Curtains
Washer and dryer
Portable and window air conditioners
Microwave oven
Carpets not included in building coverage (e.g., carpet installed over wood floors)
Valuable items such as original artwork and furs (up to $2,500)
What isn't covered by flood insurance?
When determining coverage, the cause of flooding matters.
Flood insurance covers losses directly caused by flooding. In simple terms, a flood is an excess of water on land that is normally dry, affecting two or more acres of land or two or more properties.
For example, damage caused by a sewer backup is covered if the backup is a direct result of flooding. If the sewer backup is not caused directly by flooding, the damage is not covered.
Have questions about your coverage? Talk to Lallis & Higgins Insurance about what is and isn't covered by your policy.
Source: floodsmart.gov