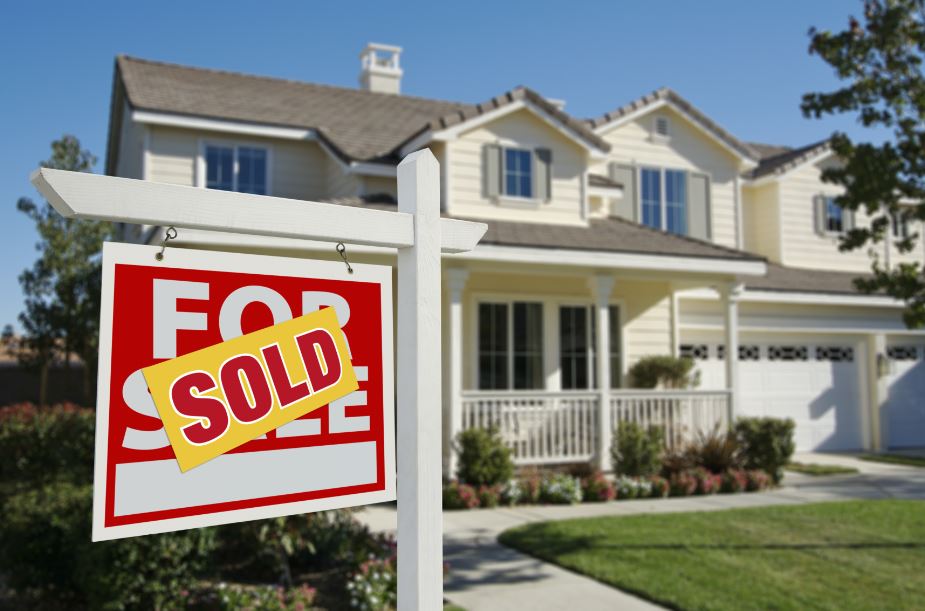 Purchasing your first home can be both nerve-racking and exciting. Closing on your first home comes with lots of expenses. Sometimes, other costs overshadow homeowners insurance.
Your homeowner's insurance policy shouldn't be the primary reason to buy or reject a particular house. However, it should play a fairly prominent role.
To prevent getting in a financial bind, get estimates on your homeowner's insurance policy. Especially before putting down a large sum on your home.
Deciding which type of homeowner's insurance policy to purchase can be complicated. The insurance industry and their policies are complex.
Here's a few standard actions homeowners should take when purchasing their first home insurance policy.
Explore Your Options
Doing your research is the top piece of advice insurance brokers provide. When seeking a quote, there are many factors that determine your home insurance premium.
These factors may include location of the home, proximity to the fire department, previous claims filed, the age of the home, etc. Because so many factors go into determining premiums, you'll want to ask about rebates.
You can help by fixing up or renovating your new home. Purchase safety features like an alarm system and smoke alarms. These will often reduce the cost of your coverage.
Premiums can be expensive. It's important to shop around to get the best deal possible.
Be sure to get multiple quotes, because every carrier has a different pricing model. Your rates could vary significantly from one carrier to the next.
There's no way to know which carrier will have the lowest rates for your particular circumstances. What you can do is gather homeowners insurance quotes from the top insurers and compare their rates.
Bundle Your Policies
Bundling is when you combine auto insurance and homeowners under one policy. It can result in significant discounts and save you money.
Insurance companies want your business. By purchasing both an auto and homeowners policy, they'll be more willing to give you a deal.
Besides bundling, you can have your homeowners premiums included in your mortgage payment. This is called an escrow account.
Your mortgage lender will pay your property tax and insurance premiums for you. Just make one combined monthly payment. This payment includes your mortgage and one twelfth of your annual property taxes.
Choosing a policy can be straightforward. However, consumers should be cautious of what is or isn't covered in their policy.
Special luxuries and antiquities are not always covered. It's important to do your research.
Specialty guitars, family heirlooms, one of a kind art, and more are not always covered under your policy.
Sometimes adding endorsements or riders to your policy will help you get the coverage you need.
Assess Risk
Risk associated with your home or area you'll be living in is critical. You measure risk in terms of "likelihood".
Home insurers look at the likelihood of a natural disaster or other unforeseeable misfortune occurring. The definition for this is peril.
Where you live will dictate the type of homeowner's insurance you'll need. Some areas need flood insurance. Others need earthquake insurance.
Lower levels of risk result in lower home insurance premiums.
Homeowners insurance is not, "one size fits all". There are several different types of homeowner's policies.
Which one is right for you, depends on the location of your home. This dictates the types of perils that may occur. And the relative risk of experiencing one of these perils.
The most common homeowner's policy is the special form. They call this homeowners form 3 (HO-3).
According to the Insurance Information Institute, this form covers all perils except for ones specifically excluded.
Ordinance of law
Water damage
Power failure
Neglect
War
Nuclear hazard
Intentional loss
Government action
It would be in your best interest to add on flood insurance, if you live in a flood-prone area. Sometimes law requires it.
Another popular policy many first time homeowners go with is the broad form. Also known as homeowners form 2 (HO-2).
This policy only covers 16 perils. Again, depending on where you live, this may or may not be the best policy.
It might be best to purchase an HO-3 policy to get protection from more perils. Or you can add endorsements such as extended replacement cost coverage. This pays out additional money to repair your home if needed.
All of these choices come with different premium amounts. To help ensure you get the best rate, call an insurance agent or broker who can save you time and shop around and compare homeowners insurance quotes from top companies for you.
If you are moving to an area with a low risk of natural disasters, you might not need to purchase extra coverage. However, don't assume where you're buying a home lacks natural disasters.
Speak to an insurance broker. They can assess exactly the type of coverage you'll need.
Along with the type of policy, there are varying amounts of coverage available. For example, you may opt to cover the entire value of your dwelling/home.
You can ask for coverage to include additional living expenses in case you lose your home to a covered peril. Your amount of coverage is due to the probability of a natural disaster occurring. Again, a licensed insurance agent or broker can help you determine your needs.
Wear and Tear of the Home
It's important to assess what needs fixing up on your new home. Do this before deciding which type of homeowner's coverage to invest in.
By spending up front to correct issues, you'll be saving money in the long run. If you didn't have a home inspection as part of the buying process, have one done.
Fix any items surfaced as a result of the inspection. Tell your home insurance agent. This may result in a lower price tag on your premium.
Assess Your Credit
People often overlook that insurance companies take your credit score into account when quoting premiums. It's important to have a good credit score. This tells mortgage lenders you are trustworthy and will pay them back. The same goes for purchasing insurance.
A high credit score means lower premiums and mortgage rates on your first home.
For more information, contact Lallis & Higgins Insurance.
Quote Wizard