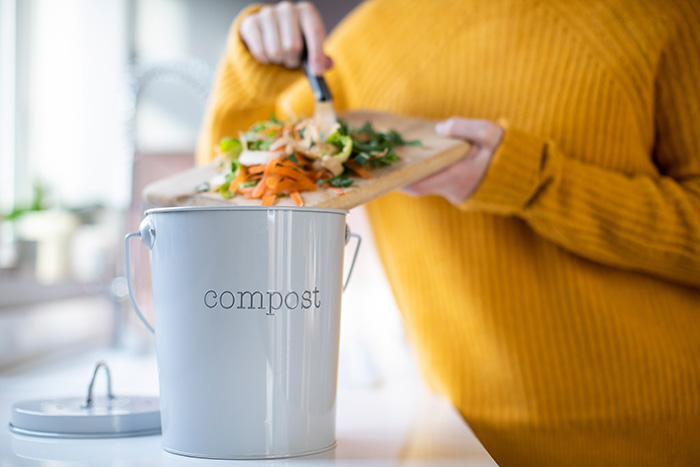 As a new homeowner, you've got lots to do like fixing it up and making the place your own. Whether you have an hour or all weekend, you can start and finish at least one of these easy home improvement projects without hiring a contractor and taking out renovation loans:
Set Up a Home Recycling Center
Recycling at home can be as easy as organizing recyclable materials in their own containers. Set up bins to collect plastic, glass, steel cans, aluminum and paper/cardboard. Place labels on buckets, boxes or crates. These make excellent containers and are easy to carry when they get full.
Build a Compost Bin
Using a compost bin gets rid of kitchen waste and turns it into a usable fertilizer that is beneficial for gardens, flower beds and house plants. A recycled washing machine tub makes an excellent composter. With the hole at the top just the right size for stirring, the holes along the sides are good for airflow.
Upgrade to Save
Making your home more energy efficient doesn't have to be time consuming or expensive. If your current appliances aren't due for replacement, make the switch with something more simple. Swap out old blinds for energy-efficient roman shades or change light bulbs to CFLs. Compact fluorescent lamps use 75 percent less energy than incandescent bulbs, according to EnergyStar.com.
General Home Repairs
Fixing leaky faucets, broken fixtures or squeaky doors is part of owning a home. Unscrew the faucet ring and place teflon tape on the threads. This will allow for a tighter seal and prevent leaks and drips. Oiling a squeaky door hinge or tightening a faucet valve are small things that can be repaired without the aid of a hired hand. WD-40 has become known as a jack-of-all-trades when it comes to home fix ups. It can remove crayon marks from walls and eliminate squeaks and noises from almost any type of fixture or hinge.
Source: amerifirst.com