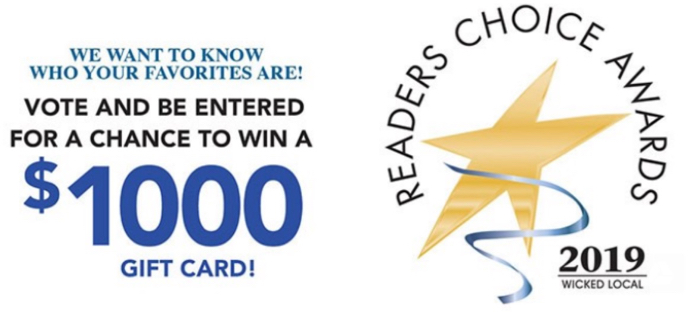 These awards celebrate and recognize the best our community has to offer. We invite you to vote for your favorites in dozens of categories, including Lallis & Higgins Insurance. If you vote in more than 15 categories, you'll be entered in a sweepstakes to win $1000!
It's easy to do. Simply choose a category, write in who you think is best and fill in your email address. Continue and complete the registration form (You MUST register to vote). Afterwards, you'll receive a confirmation email which will contain a link that will allow you to auto login each day to vote again if you wish. For businesses with more than one location, please indicate the address of your #1 choice in the town field.
Results will be published in a special section inserted into your newspaper the week of June 24th and will be available online at WickedLocalFavorites.com.
Vote for your local favorites today! Deadline to vote is Sunday, February 17 at 11:59 p.m.
Remember...You must vote in at least 15 categories for your chance to win $1000.
Let the voting begin!
NOTE: Only businesses in certain towns are eligible to win, please click the "Rules" link at the bottom of the page to view the list of towns.