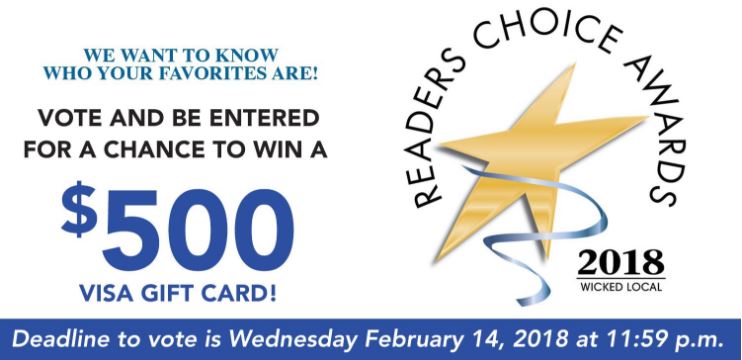 It is that time of year again to vote for Lallis & Higgins Insurance for the best of wickedlocal.com. This year they are also giving away a $500 gift card. Deadline to vote is Wednesday February 14th.
Write in your choice of the BEST in your area for each of the categories. In order to be eligible, each vote must include the town where your choice is located.
Results will be published in a special section inserted into your newspaper the week of June 25th and will be available online at wickedlocalfavorites.com.
You must vote in at least 10 categories for your chance to win $500.
Ready to vote? Click here.
Lallis & Higgins Insurance thanks you very much for your support.