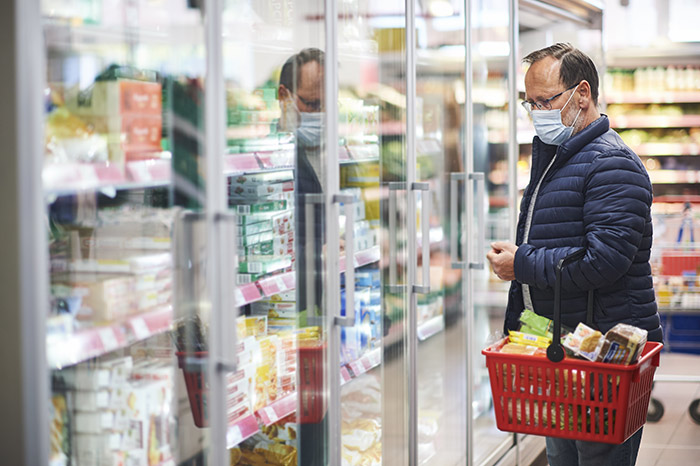 As Massachusetts reopens under a 4-Phase plan, activities & experiences around Boston are slowly returning under what is being dubbed the "new normal." Everyday things to do that were once taken for granted—e.g. kayaking, patio dining, farmers markets—are now Boston's biggest attractions. For a list of what can open in Massachusetts and when, see this link. In the meantime, here are 10 mostly-outdoor activities you can do in Boston right now…
1) Dine outside
After almost three months under a stay-at-home advisory, Massachusetts restaurants can offer sit-down service again (outdoors only for now). See this link for a running list of rooftops & patios that are NOW OPEN in the Boston area. Boston's first beer garden under the new normal, Harpoon, is now open in the Seaport. And parts of Hanover Street in the North End are being turned into a "cafe zone" for al fresco dining. In Waltham, Moody Street is closed to all vehicular traffic as restaurants begin to serve their customers with outdoor dining.
2) Hit up a farmers market
Farmers markets are back for 2020 -- here is a running list on what's open and where. This year, open-air markets are reopening with new guidelines in place to protect shoppers & vendors from the spread of COVID-19. Booths will be more spaced out, hand sanitizing stations will be available, social distancing will be enforced, and masks will be required.
3) Go to a local beach
You don't have to venture too far outside of Boston to have a beach day. After all, Boston is a port city. Here are 7 beaches within a 10-mile radius of Downtown Boston:
M & L Street Beaches (2.6 miles from DWTN Boston)
Pleasure Bay Beach (2.9 miles from DWTN Boston)
Carson Beach (3.3 miles from DWTN Boston)
Constitution Beach (5.7 miles from DWTN Boston)
Wollaston Beach (7.9 miles from DWTN Boston)
Revere Beach (8.5 miles from DWTN Boston) *
Yirrell Beach (9.6 miles from DWTN Boston)
4) Go shopping
Under phase 2 of Massachusetts' reopening plan, retail stores are now allowed to operate at 25% capacity. Read Boston Magazine's recent shopping experience to know what to expect.
5) Catch a movie at a drive-in theater
With restrictions lifted on drive-in movie theaters, The Mendon Twin Drive-In and Showcase Pop-Up Drive-In at Patriot Place are now open. Marshfield Fair drive-in will be hosting a weekend drive-in movie theater beginning with Father's Day weekend. BYOM (bring your own mask) in case you have to open your window or exit your vehicle for restroom breaks. Also, Saugus' famous Kowloon restaurant is rumored to be converting their parking into a drive-in movie theater soon.
6) Go kayaking or stand-up paddleboarding on the Charles River
Kayaking on the Charles is back...at least at Community Boating Inc. on the Esplanade. Masks must be worn at the dock at all times. 2-hour kayak and stand-up paddleboard rentals must be booked in advance. All kayaks, paddles, and life jackets are sanitized between customers.
7) Go for a bike ride, walk, or run
Now is as good of a time than ever to explore Boston's epic Emerald Necklace -- a 1,100-acre chain of parks linked by parkways and waterways connecting Boston Common, Public Garden, Commonwealth Avenue Mall, The Fens, Forsyth Park, The Riverway, Olmsted Park, Jamaica Pond, Jamaicaway, Arborway, Arnold Arboretum, and Franklin Park. Fun fact: The linear system of parks was designed by Frederick Law Olmsted, who also designed Central Park in NYC.
Beyond that, the Boston area is home to literally hundreds of beautiful parks where you can go for a walk, run, or bike ride. Pictured above is North Bank Bridge, which connects Cambridge's North Point Park with Paul Revere Park in nearby Charlestown.
8) Picnic in the park and/or check out some street art
Parks are open per Massachusetts' reopening plan. Support local restaurants by ordering takeout and enjoying it at a neighborhood park. Just stay six feet apart from other parties that are not within your household.
While you're out, take in some of Boston's best works of public art -- see WBUR's "The 50 Best Works Of Public Art In Greater Boston, Ranked" article from 2016 to get started.
Stay safe & stay healthy.
Source: thebostoncalendar.com