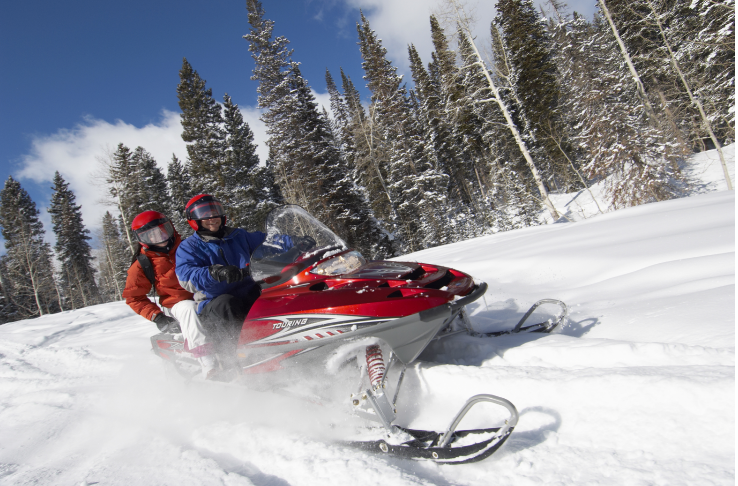 As snowmobile owners prepare to take to the trails with friends and family this winter, we want to remind enthusiasts that proper snowmobile insurance coverage is crucial to enjoying the ride.
According to the International Snowmobile Manufacturers Association, the average snowmobiler spends $6,550 on a snowmobile and $1,100 on accessories such as clothing and a trailer. It is important to choose the right coverage to protect this investment.
Below are some tips for snowmobile owners choosing insurance coverage:
Cover your snowmobile with a dedicated policy. If your snowmobile is covered under a homeowner's policy, you may not be as protected as you think. Many riders don't realize that snowmobile damage usually is not covered under a homeowner's policy if the snowmobile is ridden off the insured individual's property. Companies have stand-alone policies for snowmobiles that keep you covered on and off your property.
Check for discounts. Taking a safety course will teach you valuable skills about everything from trailering to handling rough terrain. Plus, many companies offer policy discounts for snowmobilers who have completed a safety course. Other discounts are available to riders who belong to organizations such as a state snowmobile association.
Protect the extras. If you're adding a personal touch to your snowmobile, check on insurance coverage first. Some policies include custom equipment as part of the standard coverage-a big benefit if you are investing in costly aftermarket parts.
Ask about roadside assistance or trip interruption coverage. Many owners trailer their snowmobiles to their favorite riding spot. Be sure your coverage includes reimbursement for lodging, transportation and meals if you are stranded due to an accident or breakdown.
Check to see if one policy can cover all your motorized transportation and toys. Some policies cover up to 12 vehicles, including motorcycles, Segways, golf carts, dune buggies and ATVs.
For more information on insurance for winter toys, contact Lallis & Higgins Insurance.
Snowest