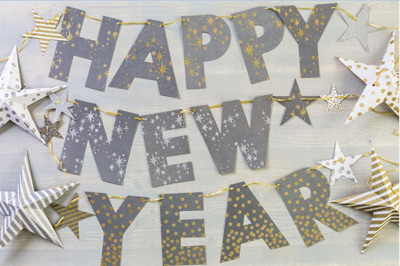 Even though the biggest Boston New Year's Eve event for 2019 is the famous First Night celebration, there are plenty of other New Year's Eve parties and special events for you to consider - plus a spectacular fireworks show over Boston Harbor and Countdown at Copley Square at midnight.

Whether you're looking for a romantic night of dancing and champagne, a fireworks cruise, entertainment at a concert or a comedy club, or a festive but family-friendly way to welcome the New Year, you'll find plenty of exciting choices.


New Year's Eve Fireworks on Boston Harbor
New Year's Eve fireworks at midnight over Boston Harbor. Head over to Christopher Columbus Park to ring in the New Year by watching fireworks over Boston Harbor at midnight launched from a barge between Long Wharf and Fan Pier.
The best place to watch? Any spot along the waterfront overlooking Boston Harbor, such as the North End's Christopher Columbus Park, the Downtown Waterfront, Fan Pier in the Seaport District, the East Boston Harborwalk, Charlestown Waterfront, and Castle Island.
New Year's Eve Cruises
Holiday cruises around Boston Harbor Cruise on the Northern Lights
Welcome the New Year aboard the elegant yacht Northern Lights on these special New Year's Eve and New Year's Day cruises around Boston Harbor.
New Year's Eve Fireworks Cruise with live music, dancing, hors d'oeuvres, & fireworks at midnight
New Year's Day Brunch aboard Northern Lights
More Cruises:
Celebrate the holidays while relaxing and sightseeing on the festively decorated Yacht Northern Lights on these special cruises around Boston Harbor:
An Irish Christmas Carol Cruise - Get into the holiday spirit with Slainte, the Northern Lights' house Irish band. Raise your glass as you join in singing some merry Irish holiday ballads on this 90 minute Harbor cruise.
Cocoa & Carols Holiday Cruise - Join in singing your favorite Christmas holiday songs led by the Blue Motion Jazz Quartet on this cozy 90 minute Harbor Cruise on the Northern Lights with drinks and snacks available for purchase at the yacht's Main Deck Bar.
Holiday Sunset Cruise - As the ship's captain points out highlights of passing landmarks and soft music plays in the background, watch the ever-changing sunset colors as the sun sets behind Boston's city skyline on this relaxing 90 minute cruise around the Harbor.
Holiday Jazz Cruise - Relax to the sounds of jazzy Christmas tunes performed live by Blue Motion Jazz Quartet, and enjoy an adult beverage on this 90 minute romantic evening cruise past iconic attractions along the Boston waterfront.

Holiday Brunch Cruise - See historic sights and panoramic views around Boston Harbor as you enjoy this 2 hour narrated cruise including hot chocolate and brunch (Mimosas, Bloody Marys, and spiked hot chocolate available at the bar).

Cocoa & Blues Holiday Cruise - Enjoy Boston's sparkling skyline at night along with spiked hot chocolate or a glass of champagne as City of Four, Northern Lights' house R&B/funk band, plays contemporary versions of holiday classics inspired by Stevie Wonder, James Brown, and the Temptations.


First Night Boston:
First Night Boston ice sculpture of Tadpole Playground in Boston Common.
Ice sculptures, a huge parade down Boylston Street, non-stop entertainment, music and dancing, Countdown to Midnight in Copley Square - Boston's annual First Night celebration offers something fun for everyone.
With events starting at noon, the alcohol-free, family-friendly First Night Boston is the city's largest New Year's Eve celebration.
Best of all: All official First Night/First Day events are free.
New Year's Eve Shows & Theater in Boston
From Blue Man Group to Lake Street Dive, you can choose from several shows in Boston's theaters on New Year's Eve:
More shows in Boston:
New Year's Eve Comedy Shows, Start the New Year with a laugh.
Bryan Callen is appearing at the Wilbur Theatre on New Year's Eve (find tickets), and Boston's comedy clubs will have exciting lineups as well.
Boston Sports on New Year's Eve:
TD Garden is usually a good bet for New Year's Eve entertainment - but not this year! If you want to catch a Celtics, Bruins, or Harlem Globetrotters game there this year, head over on Christmas Day or Wednesday or Thursday.
New Year's Eve (and Day) on the Waterfront:
In addition to the Midnight Harbor Fireworks, lots more mostly free fun activities take place along the Waterfront throughout New Year's Eve and New Year's Day.
Ice Sculpture Stroll:
The annual Ice Sculpture Stroll along Boston Harbor is bigger and better than ever this year, with imaginative ice sculptures and activities for you to enjoy in these (mostly) waterfront locations:
North End Ice Sculpture Locations:
Atlantic Wharf
Battery Wharf Hotel
Christopher Columbus Park
Charlestown End Ice Sculpture Locations
Charlestown Navy Yard
Downtown Waterfront Ice Sculpture Locations
Marriott Long Wharf
New England Aquarium
Harbor Towers
International Place
Boston Harbor Islands Welcome Center (Greenway)
Boston Harbor Hotel
Seaport/South Boston Waterfront Ice Sculpture Locations
Envoy Hotel
Fan Pier/Fallon CBRE
Fjällräven
Kings Dining & Entertainment
LL Bean
Moakley Courthouse
Sephora Seaport
WS Development Seaport
Yotel
More New Year's Eve Along the Waterfront Activities - December 31
Wharf District Harborwalk Tour
1pm-4pm - First Responder Touch-a-Truck/Boat at the Envoy Hotel in Seaport
Harbor Map Tour at the Boston Harbor Hotel
New Year's Day Activities - January 1
12 noon-about 1pm - First Day Hike from Old North Church (meet there at noon) to the Bunker Hill Monument in Charlestown (to be confirmed)
12 noon-4pm - Seafarer's Island Holiday - New Year's Cruise to Thompson Island from Rowes Wharf on the Downtown Waterfront