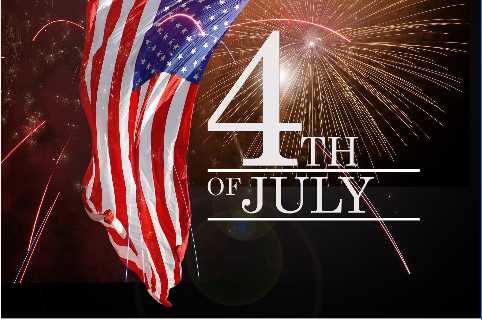 It's almost Fourth of July and that means fireworks. But where can you go watch and when are they, anyway?
Quincy:
Bay Pointe Waterfront Restaurant is celebrating their 20th year of operation by shooting fireworks from a barge in Town River Bay beginning at 9:15 p.m. on July 4.
Weymouth:
Technically, you can see 4th of July fireworks and not leave Quincy. The Weymouth fireworks on July 3 can be seen over the Fore River and starts at 9:30 p.m. You can also go to George Lane Beach in North Weymouth for music, events for the kids, and concessions.
Braintree:
Braintree Day on June 30 ends with fireworks at Braintree High School. The sky lights up at dusk.
Hingham:
The night of July 1 at Hingham Harbor includes family activities, music, food and of course, a fireworks display.
Boston:
The annual Boston Pops Fireworks Spectacular along the Charles River is the main event, drawing in outstanding crowds for a night of patriotism, pyrotechnics, and musical performances. To get ready for the celebrations, we've rounded up the top ways to catch this monumental fireworks display. If the thought of going up against an expected crowd of 300,000 spectators for your spot on the grass doesn't excite you, we've included a few backup plans with stellar views.
THE ESPLANADE DOWNTOWN
At the center of all of the action, the Charles River Esplanade hosts the extravagant Boston Pops Fireworks Spectacular, which also happens to be one of the city's biggest outdoor gatherings of the year. The free event kicks off at 8pm with performances at The Hatch Shell by headliner and "Fight Song" singer Rachel Platten and, of course, the Boston Pops Orchestra. From 10:30pm-11pm, over 10,000 fireworks are set to go off. Just make sure you take precautions so you and your family or friends won't have an awkward train ride back because someone didn't take the lead on planning accordingly; glass, cans, alcohol (gasp!), and even backpacks are not allowed.
PROSPECT HILL PARK SOMERVILLE
For Somerville residents looking to stay close by, look no further! Your best bet is to head over to Prospect Hill Park to catch a glimpse of the Boston Pops starting at 10:30pm while amongst your cool neighbors. Who said you had to venture into the city to be part of the excitement? And again, this view is free.
THE ROSE KENNEDY GREENWAY DOWNTOWN
Skeptical of rogue fireworks and potentially bad memories? Feel free to head to The Greenway at 8pm to view the action from afar. The Greenway will stream the Boston Pops concert at The Hatch Shell followed by the much anticipated pyro show. If you feel like staying in, you can watch the fireworks from the comfort of your apartment by tuning into Bloomberg TV or Boston's WHDH-TV beginning at 8pm.
WOLLASTON BEACH QUINCY
Trying to scope out the best views on the water to watch the show? Wollaston Beach in Quincy is a few miles away from the Boston Pops display at 8pm, but it's still a spot worth checking out for a far-off view of the action. And it's hard to beat the feeling of sand between your toes and the ocean breeze.
TOP OF THE HUB BACK BAY
If you're looking to upgrade your viewing experience, you can fork over some dollars for the Sky High Fourth of July Celebration at Top of the Hub. At $250 per ticket, the night begins with a five-course gourmet dinner starting at 6pm, continues with a one-hour open bar, and concludes with a prime view of the Boston Pops fireworks display. If the ticket price is a tad too aggressive, the Skywalk Observatory will be offering limited seating for views of the fireworks featuring a dessert buffet. Doors open at 8:15pm with tickets priced at $80 per person.
LARZ ANDERSON PARK BROOKLINE
If you're looking for a popular but less congested setting, Larz Anderson Park in Brookline provides beautiful scenery and space to sprawl out before the Boston Pops show goes off at 10:30pm. The park has charcoal grills and picnic areas perfect for bigger groups looking to spend a full day outdoors. It's also totally free, of course.
CASTLE ISLAND SOUTH BOSTON
With Castle Island overlooking the Boston Harbor, you'll catch sights not only from the Boston Pops fireworks, but also from nearby town Winthrop. Didn't gauge the arrival time quite right? No worries. Winthrop's fireworks display begins at 9:15pm so you won't be waiting with crippling anticipation for long.
ALBEMARLE FIELD/HALLORAN SPORTS COMPLEX NEWTON
For the early birds in the group or for your friends that vowed to take it easy for the night, Albemarle Field/Halloran Sports Complex in Newton is the go-to. Fireworks start at 9pm with activities leading up to the display including amusement rides, face painting (for friends with kids or the young at heart), craft and food vendors, and more. Admission is free, so if you want the carnival-esque treats with the show, head here
FROM THE CHARLES RIVER ALLSTON/BRIGHTON & CAMBRIDGE
Instead of sitting idly as you watch, how about paddling down the river surrounded by reflections of the fireworks? Plus, there's no need to bring blankets or compete for a space to sit -- even better. Paddle Boston offers rental options the night of the Fourth with options to canoe or kayak. The deposit comes at a pretty penny, but depending on where you dock, rentals range between $89-$114 for a standard canoe (which fits two to three adults).
source: thrillist.com/patch.com