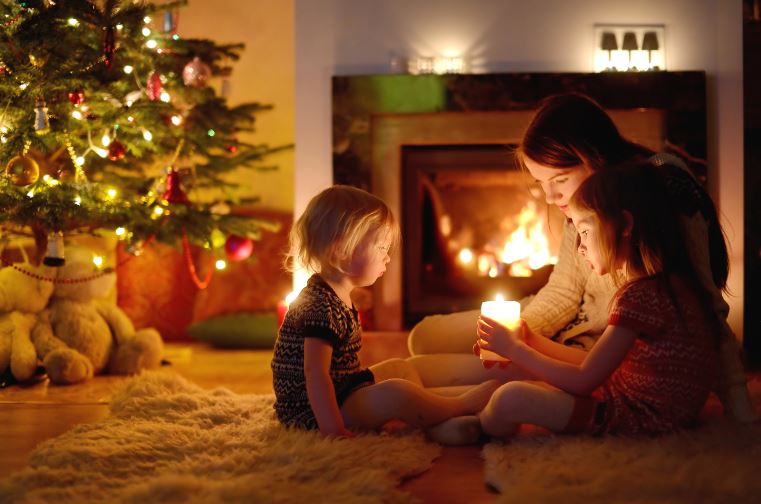 If you have a fireplace, you probably like having a crackling fire on a cold winter's night. Watching the light dance on the walls and enjoying its warmth is one of the most charming aspects of the otherwise cold and harsh season.
Yep, there's definitely something alluring about having a fireplace in your home. According to the Hearth, Patio, and Barbeque Association (HPBA), a fireplace ranks second among the top features buyers seek in a home! Additionally, approximately 80% of American homes have a fireplace, hearth, or pellet stove.
Unfortunately, the perks of having a fireplace also come with a bit of responsibility. Any homeowner with a fireplace should know that the desire for a crackling fire also requires a lifetime commitment to make sure it is in proper working order. Here are eight basics of preventative wood burning fireplace maintenance:
Have the chimney inspected annually, and when necessary, cleaned by a professional chimney sweep.
Install a chimney cap on top of the stack to help ensure that debris or animals don't block the flue.
Install working smoke and carbon monoxide detectors and have a fire extinguisher.
According to the Chimney Safety Institute of America, there are over 25,000 chimney fires each year in the United States, accounting for over 120 million dollars in damage to property! Most of these occur because the chimney hasn't been swept lately, so if you've followed our instruction above, you should be good to go.
Additional precautions should be taken when you use the fireplace:
Make sure the area around the fireplace is clear of potentially flammable objects and materials.
You may be surprised to learn that heating systems are the second highest cause of home fires, just after cooking! Everyday objects like nail polish, plastic toys and polyester plants are extremely flammable and should not be left anywhere near a fireplace.
Clean out the ashes from your previous fire and store them in a non-combustible container until you can properly dispose of them.
If the layer of ashes on your hearth is deep enough that it comes in contact with the grate, that grate may burn out and decrease its lifespan. Excess ashes also reduce the volume of wood that can be placed in the fireplace.
Give the ashes from a wood-fire a good 24 hours to cool down before removal.
Use a fireplace grate.
These grates allow for a better-quality burn, better drafting, and the protection of your fireplace floor. Use either a steel bar, caste iron, or grate heater depending on the frequency of use.
Never leave a fire unattended.
Do not close the damper until the embers have completely burned out.
If you are the proud owner of a gas fireplace, this resource provides great information and recommendations about how you can best care for that investment. Now go enjoy that warm and toasty glow.
Source: foremost.com