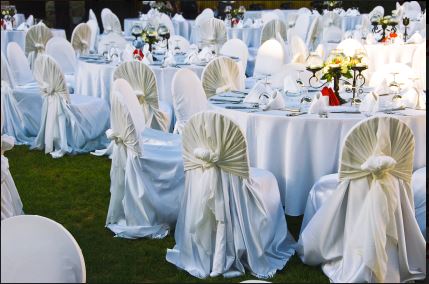 Get special event insurance, then sit back and enjoy your big day!
It's your day, and you shouldn't have to put any limits on your fun. And the last thing you want to worry about are damages and injuries.
That's why you might want to Event Insurance. This protects you, your guests and your venue from accidents, unexpected damages and some cancellation costs.
What is event insurance and why do I need it?
Event insurance is a type of special event insurance (also called one-day insurance) that covers injuries and venue damages. Plus, you can add coverage for cancellations, rings, cakes, dresses, etc. The average wedding now costs $31,000, making it a significant investment.
What does event insurance cover?
You can build your own special event insurance policy, and here are the coverages offered:
Event cancellation
Insures your deposits, cake, flowers, rental cars and more if you have to cancel or postpone your event because of unforeseen circumstances.
Special coverage
Insures wedding rings, dress, tuxedos, gifts, photographs and more.
Wedding liability insurance
Comes standard and covers damages to the venue or injuries to guests. This is the type of insurance that venues often require.
Guaranteed to meet your venue's insurance requirements!
Event Insurance is available for all types of events, including rehearsal dinners, birthday and anniversary parties, showers, dinner events, sporting events, weddings, and more.
For more information, contact Lallis & Higgins Insurance.