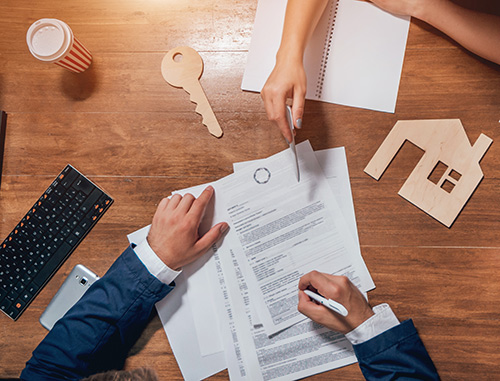 Shopping for insurance can be stressful and time-consuming, and it's important to avoid certain mistakes during the process. If you're not careful, you could end up buying coverage from an illegitimate company or walking away without the right policy.
Check out this handy guide to the mistakes every insurance shopper needs to avoid so you can be prepared.
What to Avoid When Purchasing Insurance
It's important to know what to do and look for when shopping for insurance, but it's equally important to be aware of what to avoid. Following these tips when purchasing insurance can help save you from headaches and much worse down the road.
Here are some pitfalls you must avoid when shopping for and purchasing insurance
Being swayed by low prices alone: Sometimes insurance companies that offer low prices on coverage could end up costing you in other ways. You might get matched with a policy that doesn't cover everything you need it to, when paying just a bit more for coverage with a better insurance company could have avoided this issue.
Not checking if an insurance company is legit: Insurance expert Jeffery Green said that it's critical to make sure the insurance company and agent are licensed in your state. Unfortunately, fake insurance policies are available and sometimes folks don't find out their coverage isn't legitimate until they really need to use it.
Only buying the bare minimum coverage: One common example of this is folks who only purchase their state's minimum requirements for car insurance. Later on, they're left without valuable coverage for disasters like theft, flood damage, or even collisions.
These are just a few common mistakes you need to avoid when purchasing insurance. To ensure you don't make these mistakes or others when shopping for your coverage, enlist the help of an independent insurance agent.
How to Avoid These Mistakes When Shopping for Insurance
It's not enough to know what mistakes to avoid when shopping for insurance, you also need to know how to avoid them. Here are just a few handy tips to avoiding big mistakes when hunting for coverage.
Research the insurance company first: Check websites like AM Best or Moody's to determine an insurance company's financial health before you buy from them. Ratings on these websites can help you spot a legitimate company that'll offer you quality coverage and service, and that is a good choice for awarding your trust and money.
Check customer reviews: Another easy way to avoid getting stuck with a scam company is to read customer reviews online before buying from them. Websites like Consumer Affairs and Clearsurance offer dozens of customer reviews per company.
Check for business complaints: You can also look at the Better Business Bureau's website's rating of an insurance company and read customer reviews there. The BBB's website will also show if the carrier's had any complaints filed against them, and for what.
Work with an independent insurance agent: Independent insurance agents are essentially your greatest ally when shopping for and purchasing insurance. Not only are they familiar with lots of different insurance companies and their rates, but they're also insurance experts. So not only can they help you find affordable coverage, they'll also make sure you purchase the types of coverage you really need.
Independent insurance agents won't let you walk away with just the bare minimum coverage, or the cheapest coverage available from a company that's not reputable. It's their job to make your insurance journey not only simpler but safer, so you can relax knowing you'll get the quality coverage you deserve from a reputable company.
For help with insurance questions, contact Lallis & Higgins Insurance.
Source: trustedchoice.com