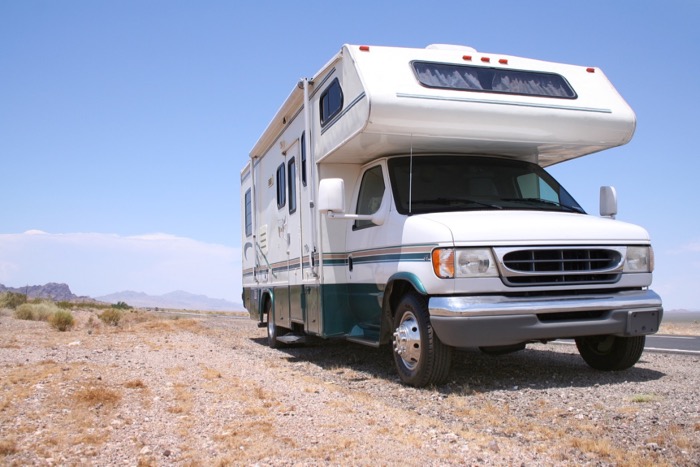 Campgrounds across New England are finally open! Maybe you didn't think you were going to use your RV this summer. Now you can, and it is time to get RV insurance.
It doesn't matter if you use your RV recreationally or as a full-time residence—the best RV insurance protects your unique needs. Lallis & Higgins Insurance will help you build a custom policy that protects you and your motorhome in almost any situation.
Whether you're driving your RV or towing it, we'll insure it
From state-of-the art class A motorhomes to pop-up campers, we take pride in insuring all types of RVs—including travel and utility trailers. Check out the common types of RVs we insure:
Class A motorhomes - The largest type of motorhome ranging from 21-40 feet in length.
Class B motorhomes - The smallest type of motorhome, comonly known as camper vans.
Class C motorhomes - Mid-sized RVs ranging from 20-33 feet in length, also known as mini-motorhomes.
Cargo & horse trailers - Large, enclosed trailers used for transporting horses, vehicles and more.
Common questions about RV insurance
How much does RV insurance cost?
Annual policies remain affordable, but your price for motorhome and travel trailer insurance depends on many factors, most notably:
Type, age, and condition: RV insurance is primarily based on the make and model of your vehicle. An older, smaller travel trailer will likely cost less to insure than a new, luxurious motorhome. Just like your rate will be costlier for a state-of-the-art conventional travel trailer compared to a pop-up camper.
Use: How often you use your RV will impact your cost to insure it. If your RV is your primary residence, your coverages and premium will differ from someone using their motorhome or travel trailer for only a few weekends per year. Learn more about full-time RV insurance.
Driving history: A clean driving record can help when it comes to RV insurance, too. Tickets on your motor vehicle report or prior accidents could affect your premium.
Do you have to have insurance on a travel trailer?
If you're financing your travel trailer, your lender may require comprehensive and collision coverage to insure the vehicle against physical damage. Since you don't drive your travel trailer, no states require you to insure a vehicle that you pull with a car or truck.
Does Roof Protection coverage apply to the interior of your RV?
Yes. The coverage includes protection against damage to any part of the vehicle caused directly by a roof malfunction.
Do you insure destination trailers and horse trailers?
Yes to both. We cover destination trailers like standard travel trailers. Horse trailers can be covered up to $50,000.
More questions about RV insurance? Lallis & Higgins Insurance has answers!
Progressive.com