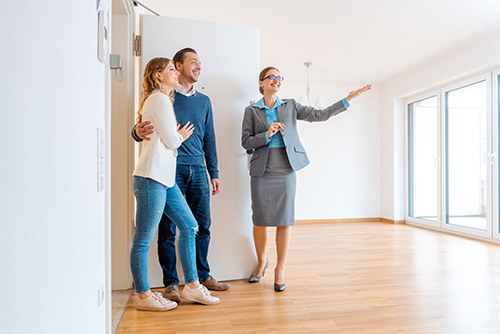 It's no secret that apartment hunting can be stressful. It can be hard to find the perfect one that meets your checklist, and that's within your budget. If you are looking to rent, here's a couple things to focus on:
Find out how to pay rent, and how late fees are calculated.
Most properties nowadays have an electronic payment option, and will charge a small fee for doing so. In that case, it may make sense to write a handwritten check to your landlord.
Will the maintenance workers enter your apartment without notice?
Because you don't own the apartment, some landlords have very loose rules on whether their employees have to tell you when they're stopping by. Make sure your landlord will give you a heads up before someone enters your apartment.
What is their guest policy?
Having a friend from out-of-town stay over for a few nights is fine, but some landlords have policies against anyone staying longer than two weeks.
Find out if you can sublet the apartment, or what the penalty is for breaking your lease.
Life's full of surprises, and you may run into a situation where you need to move ASAP. Some apartments are strictly against subletting, and it could be a serious breach of your contract. If you leave on bad terms, this could mean you just lost a future rental reference.
Can you make changes to the apartment?
Adding some fresh paint and putting your own personal touch on the apartment could end up costing you at some complexes.
What utilities are included in the rent?
This could make or break your decision on your 'dream' apartment. Renters are usually left to pay electric, gas, internet and cable — but it's different at every complex.
Does the landlord require you to obtain renters insurance?
Your landlord should tell you before you sign the lease whether they require you to have this. Renters insurance is important to have even if the landlord doesn't require it.
What is the parking situation?
This is another big one. Find out if it's included in your rent or not. If parking isn't provided, what are the alternatives?
Finally, don't be overwhelmed.
Enjoy the apartment hunting adventure and do your research before signing. You can check out more questions to ask during the leasing process here. From everyone here at Lallis & Higgins Insurance, have a safe and stress-free renting experience!
Source: foremost.com