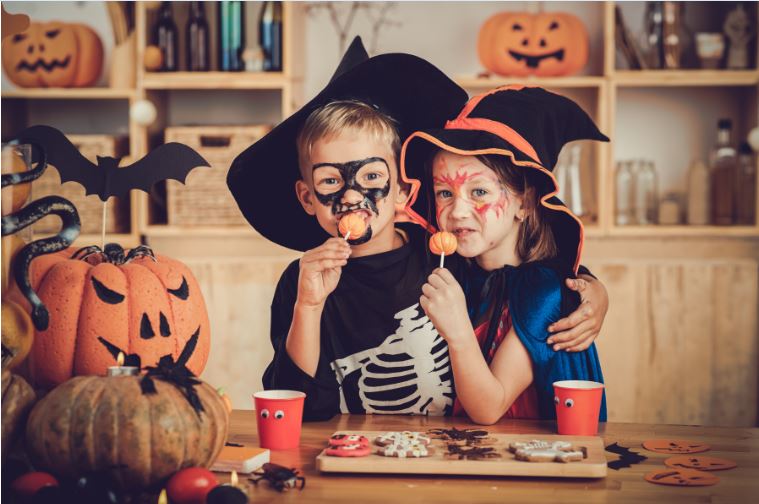 Crime-related insurance claims are higher on Halloween than any other day of the year. Here's how to secure your home and belongings.
Make-believe monsters, witches and goblins vie for our attention each Halloween, but Fright Night is also the ideal time for real wrongdoers to wreak havoc undetected.
On average, crime-related insurance claims spike by 24% on Halloween, more than on any other day of the year, according to 2016 data from Travelers Insurance. This includes particularly sharp increases in theft, both inside and outside the home, and vandalism.
Property crime at a glance
Burglaries skyrocket
Among property crimes, home burglaries experience the largest increase on Halloween. Insurance claims due to theft inside the home go up by a whopping 60%.
It's tempting to assume no one would dare break in when there are so many witnesses walking the neighborhood. As a result, people often drop their guards just when they should be most vigilant.
Thieves don't just strike at home
Most folks hit the streets in search of candy on Halloween, but prowling thieves have their eyes on more valuable goodies, such as a smartphone left in your car. Insurance claims for theft away from home spike by 21% on Halloween, proving your house isn't the only hot spot for opportunistic criminals.
Property damage also a concern
All Hallows' Eve is known for pranks, and the numbers suggest the reputation is well-earned. Claims due to vandalism and malicious mischief rise by 19% on Halloween. This is a fairly broad category of crime ranging from relatively innocent home-egging to more purposely destructive acts, such as smashing car windows.
How to secure your home and belongings
Turn lights on if you leave the house
People often turn out all their lights to notify trick-or-treaters that they're not at home. Unfortunately, a dark house is also a green light for prospective burglars and vandals.
It might confuse candy-expectant kids, leave some lights on when you're away from home and even switching on the the TV. Also consider motion-detecting lights for your yard.
Keep your plans off social media
Leaving the house dark isn't the only way you might accidentally attract burglars. Be mindful of other hints that your house is empty — such as announcing your evening plans on Facebook.
Make your car look empty
Most Halloween thefts that occur away from home involve belongings in a car. Avoid leaving electronic devices, wallets, sunglasses and other valuable items sitting on the seat or dashboard. Tuck away car accessories such as USB cords.
If you often leave your car in the driveway or on the street but own a garage, Halloween is a good time to park in it.
Review your insurance
Even if you can't avoid Halloween property crime, you can make sure your home insurance will help you recover from it.
We really encourage people to take a home inventory. Having a ready list of all your belongings and what they're worth can speed up the claims process.
If you're turning your home into a haunted house and charging admission, you should also verify your coverage with your insurer. That might be considered a business activity meaning your homeowners insurance wouldn't cover property crimes that occur during the event.
And keep in mind that your home insurance doesn't pay for vandalism to your car. Make sure you have comprehensive coverage on your auto policy, or the cost to replace the egg-eaten paint on your bumper might come out of your own pocket.
For more information on homeowners insurance and claims, contact Lallis & Higgins Insurance.
csmonitor.com