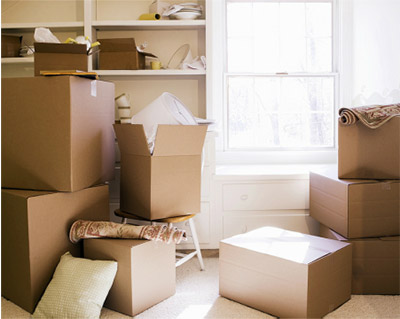 We want to make the moving experience as pain-free as possible, which is why we have gathered a to-do list of sorts to stay organized and stay sane! Wondering where to start? This should help. Let's start off by checking these items off the list. Change over utilities you will be responsible for in your new abode as soon as possible.
Acquire packing supplies so you can begin to stow away the items you may not need directly before or after the move. This includes sturdy moving boxes of different sizes, packing tape, labels, permanent marker, and bubble wrap. If you're not interested in forking over a ton of money for the boxes, check out your local retailers – they might be able to give you a deal on their used shipment boxes. Remember to stop by our blog again next week so you don't struggle bus through the rest of the packing process.
Notify important parties like banks, credit card companies, insurance providers, and magazine and newspaper services of your impending move so you don't end up without any money, insurance, or entertainment. Foremost offers its' customers a stress-free way to navigate updating your insurance policy – just call your independent agent, let them know you're moving, and they'll take care of the rest.
Set up mail forwarding with your post office. Hopefully, most of the mail will be relocated to your new place, but consider contacting a close neighbor to look out for those stragglers after you've moved.
Sort and purge the different rooms in your house and decide what you'd like to keep and what you're willing to get rid of. While going through this process, also consider whether any items will require special packaging or extra insurance coverage – that piano isn't gonna go as easily as your placemats might.
Organize school records for any children if you're planning a move out of your current school district. Visit the schools and arrange for your children's records to be transferred to their new school district.
Take measurements of your new home so you know if that piece of furniture will fit through the door or in your living room.
Highly consider requesting time off from work so you can be fully involved on moving day. Having the option to supervise the move, whether it be movers or family-friends, is very important and keeps everyone accountable for what goes on.
Empty, clean, and defrost the freezer at least 24 hours in advance if you plan on taking your refrigerator with you. This will give your fridge the time to get rid of that moisture and prevent a waterfall when people try to move it.
Source: foremost.com