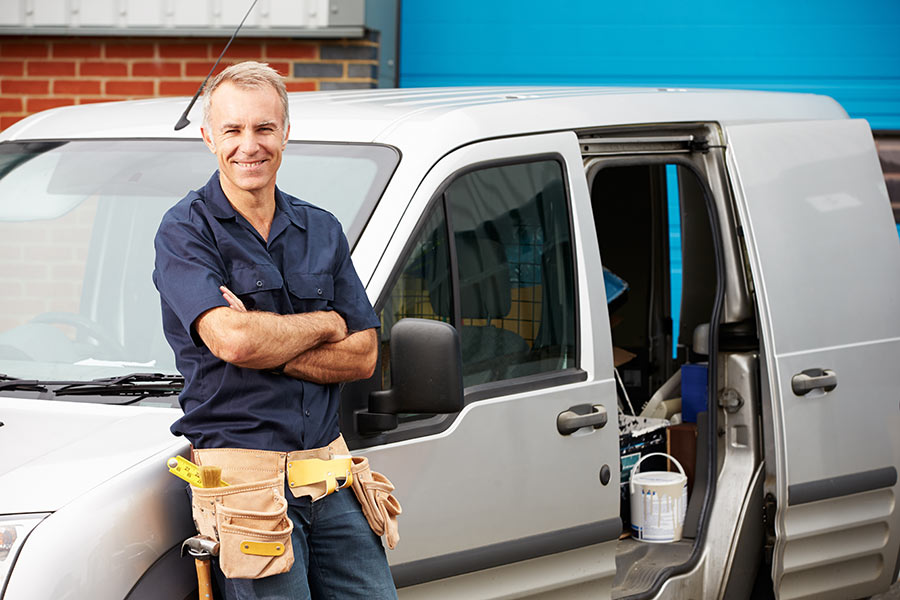 If you have been identified as an intrastate motor carrier by the Massachusetts State Police, Commercial Vehicle Enforcement Section, please be aware that as of September 1, 2018, you will be required to obtain and display a USDOT number per 540 CMR 2.22, the Commercial Marking section of the Registry of Motor Vehicles regulations.
This applies to motor carriers operating the following motor vehicles:
Engaged in intrastate commerce having a gross vehicle weight rating or gross combination weight rating of 10,001 or more pounds; or
Used in the transportation of hazardous materials in a quantity requiring placarding; or
Designed to transport more than 15 passengers, including the driver, used in intrastate commerce in Massachusetts.
If your company operates this type of vehicle it must be permanently marked with a USDOT number that conforms to the provisions of 49 CFR 390.21.
To obtain a USDOT Number, we urge you to click here. There, you may follow the Registrations links that will enable you to obtain an intrastate USDOT number. Your company will be issued a USDOT number that will be displayed on all CMV s as defined above that your company operates, including leased vehicles. There is no charge to obtain this number from the USDOT-FMCSA.
After September 1, 2018, failure to obtain and display a USDOT Number on your vehicles may result in a civil fine and/or placing your CMVs Out of Service until such time as your company obtains a USDOT Number.
Whether your company operates intrastate, meaning you conduct business solely within Massachusetts or operates interstate, conducting business in other states; you must obtain your DOT number directly on­ line.
If you have questions regarding the federal website, you may call the FMCSA at 1-800-832-5660.
Legal Business Name - This is the legal name of the business entity that owns/controls the Motor Carrier operation. The name should be the full legal business name (the name on the incorporation certificate, partnership agreement, tax records, etc.). For example, if the company is a:
Sole Proprietorship/Individual, enter the legal name, e.g., "John A. Doe"
Partnership, enter the legal names of all partners, e.g., "John A. Doe and Jane B. Smith"
Corporation, enter the name on the incorporation certificate (this name must include the type of corporation), e.g., "John Doe INC", "John Doe LLC".
Doing Business AS (DBA) Name — When the company's trade name is different from the company's official legal business name. For example, if "John A. Doe" is the company's official business name, but the trade name, or "Doing Business As" name, is "John's Trucking Company.
Principal Place of Business — Enter the physical address of where the company is engaged in business operations related to the transportation of persons or property and where safety records are regularly maintained. A Post Office (P.O.) Box is Not accepted for Principal Place of Business Address.
How do I update my Intrastate or Interstate DOT Number? You must update your information online here.
How do I re-activate my existing DOT number? You must update your information here
What is the difference between interstate commerce and intrastate commerce? - If you perform trade, traffic, or transportation exclusively in your business's domicile state, this is considered intrastate commerce.
If your trade, traffic, or transportation is one of the following, this is considered interstate commerce.
Between a place in a state and a place outside of such state (including a place outside of the United States)
Between two places in a state through another state or a place outside of the United States
Between two places in a state as part of trade, traffic, or transportation originating or terminating outside the state or the United States
Should each terminal operation or branch of a corporation register for a USDOT number? - A USDOT number usually applies to the company, not a particular branch office or vehicle. Generally, the corporate office or headquarters should register the company, and should inform its branches of the USDOT number.
Unified Carrier Registration (UCR) - Commercial vehicle motor carriers that conduct interstate commerce are required to pay unified carrier registration (UCR) filing fees annually based upon their fleet size and can register online here. (link www.ucr.in.gov no follow, target new page ).
Department of Public Utilities (DPU) - Companies for hire that move passengers, household goods, or conduct police ordered or trespass tows are regulated by the DPU and information on DPU authority can be found here.
For more information on commercial vehicles insurance or requirements, contact Lallis & Higgins Insurance.