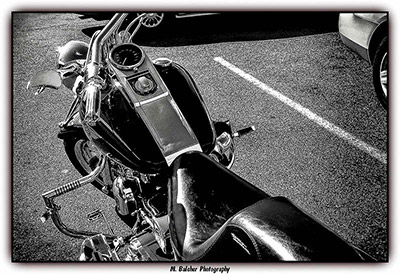 The South Shore has some of the most scenic and exhilarating roads in Massachusetts. If you favor riding your motorcycles during nice weather over driving your car, make sure you have adequate motorcycle insurance coverage before heading out onto the open road this summer.
To legally ride a motorcycle owned or leased in Massachusetts, you must maintain a minimum amount of liability insurance coverage. Before you can ride on public ways the state requires you to be able to take financial responsibility in the event of an accident.
Those licensed in the state of Massachusetts are required by law to carry bodily and property liability insurance. Liability insurance covers bodily injury and property damage that you may cause to other people involved in an accident, but it does not cover you or your motorcycle, according to the Insurance Information Institute. Guest Passenger Liability, when added to the policy, protects you for the injury to a passenger on your motorcycle.
Collision insurance covers damage to your motorcycle if you are in an accident. Your insurance company pays for damages, not including your deductible, and typically covers the actual cash value of the motorcycle before the accident.
Comprehensive coverage pays for damages not caused by an accident, such as fire, theft or vandalism, says the Institute. Again, your insurance company will pay for damages, minus your deductible, and will cover your motorcycle's actual cash value.
If you have optional accessories on your motorcycle, such as custom paint, extra chrome or sidecars, you'll likely need to request additional coverage.
Uninsured/underinsured motorist coverage covers injury to you and/or damage to your property caused by another driver who is at fault but either doesn't have insurance or has inadequate insurance.
The cost of your policy will be affected by your age, number of operators, driving record, garaging address, kind of motorcycle, and if you've taken a rider-safety course.
Always check with Lallis & Higgins Insurance about other possible discounts.
For more information on motorcycle insurance, contact us.
SaukValley.com