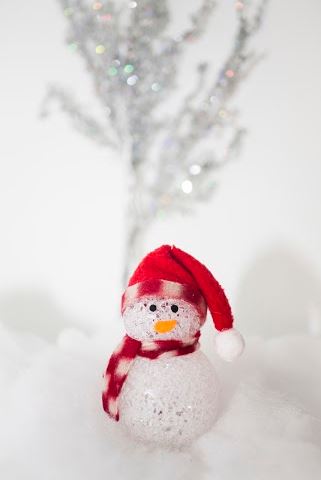 We at Lallis & Higgins Insurance love to get out with our families during this festive time of year. We have highlighted some great ideas for you and your family to enjoy this Winter.
Go for a Ride to Look at the Lights
Here are some or our favorite spots to enjoy viewing Christmas lights to get in the Christmas spirit:
Lilah Lane Pembroke Light Show. Over 30,000 lights set to go with the music plus 48 different inflatables. Located off Route 53 in Pembroke, and are open every night until 1/1 Lights on 4:30 pm / 10:00
Loganberry Drive Abington. This boasts over 100 wooden figures that are handmade and painted. They also have over 1000 musical lights. Shows play nightly from 6pm to 10pm and you can turn to the radio station 98.1
Tick Tock Lane Weymouth. The residents of Tick Tock Lane do a great job with their holiday lighting! This is just one example.
Forest Street in Norwell! Show is every night from 5-9. It plays on the hour and lasts about 25 mins so 5-525, 6-625 and so on… Tune your radio to 88.7. Lights should be on in early December by Dec 4th
271 Vernon St Bridgewater The lights in the middle of the yard will dance from the top of the hour to the half… then they will take a half an hour break before starting again… for example 6 to 6:30 they will dance. 6:30 to 7 they will not… that way you can enjoy the show and then see all the lights while they are not flashing.
Middleborough Festival of Lights at the KOA campground, 458 Plymouth St. (off Rte. 44), Dec 12, 13, 19 and 20th from 4:00 – 9:00 p.m. Admission is $1 per car! — at KOA Campground.
Hyde Park Readville. The address is 26 Norton St Hyde Park Boston. From December 4 until Christmas day the house will be lit on weekdays from 5-9
Go Sledding
To take the words out of one of our son's mouth… "Snow means SLEDING!!!" These spots won't disappoint!
Larz Anderson Park in Brookline, MA will make anyone happy. They have all types of hills, and a snack shop. Also, huge bonus for having bathrooms
Make a day out of Flagstaff Hill in the Boston Common, Boston, MA. Along with sledding, there's an ice skating ring, and plenty of kid friendly restaurants
World's End in Hingham. There are four hills to sled on at this Hingham Trustees of Reservations property. Planter's is the large drumlin rising just before you cross "The Bar" to the far side of the reservation is considered the best by many
Borderland State Park, 259 Massapoag Ave., North Easton offers a great experience for every level of sledding.
President's Golf course Quincy/Milton line offers many hills and can be quite the thrill when the conditions are right.
The Park behind Tuft Library in Weymouth is a perfect spot for children under the age of ten.
Outdoor Skating Fun
Boston and the surrounding towns offer a great opportunity to ice skate outside. Check out these venues if you and your family are looking to get out and skate:
Boston Common Frog Pond, Boston. Hours: Mon 10am-3:45pm, Tue-Thu 10am-9pm, Fri-Sat 10am-10pm, Sun 10am-9pm. Ticket sales end 30 minutes before closing. Skate rentals and sharpening available. There's a café for snacking and hot cocoa is available at the rental station.
Skating Under the Rotunda - Boston Harbor Hotel. 70 Rowes Wharf, Boston. Hours: December-March; Weekdays 3pm-8pm, Weekends 10am-8pm. Admission: Adults $10, Children $5 Skate under the arch of the Boston Harbor Hotel's iconic Rotunda with views of the Boston harbor on one side and the city's skyscrapers on the other. There are skate rentals on-site.
Jack Kirrane Ice Skating Rink at Larz Anderson Park, Brookline 23 Newton St. Brookline, MA 02476. The season runs to February 24, 2017. Hours vary, check website for public skating schedule. Admission: nonresident adult $7, resident adult $5; nonresident child (17 & under) $5, resident child $3.
Kelly Outdoor Skating Rink, Jamaica Plain. 1 Marbury Terrace, Jamaica Plain, MA 02130. The season runs to February 24, 2017. Hours: Sunday – Friday 12:00pm - 7:30pm, Saturday 1:00pm - 7:30pm. Schedule is weather dependent There is no cost to skate and there parking is available in the lot at the end of Marbury Terrace. Low cost skate rentals are available.
Winter Skate at Patriot Place, Foxborough. Hours: Monday - Wednesday: 4-6pm, Thursday 4-7pm Friday: 4-10pm, Saturday & School Holidays: 11am-10pm, Sunday: 11am-9pm. Admission: Adults: $8, Seniors & Children 12 and under: $6; $2 off admission price with a coat donation to Cradles to Crayons. On-site skate rentals, concessions and bathrooms are available, and parking is free.