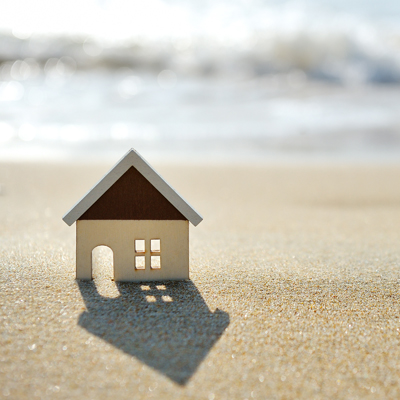 When the U.S. government partially shut down on December 21st, the Federal Emergency Management Agency (FEMA) determined it no longer had the authority to enter into new contracts, including new or renewal NFIP flood insurance policies, during the shutdown period. Real estate closings scheduled during this time that require flood insurance may be affected. Lallis & Higgins Insurance is here to help bridge that critical gap with private flood insurance options.
How We Can Help
Private flood insurance is a growing alternative to the NFIP that may satisfy lenders' flood insurance requirements. Our experienced team makes it quick and easy for you to secure flood insurance to meet your lifestyle and your home's needs.
Secure a quote in as little as one minute
As few as 12 underwriting questions with no elevation certificate requirement
Underwritten by Lloyds of London and Scottsdale Insurance
Our goal is to make sure everyone in Massachusetts has access to flood insurance, even during times of political impasse. Lallis & Higgins Insurance can offer other Flood options through Lloyds and Scottsdale that may save homeowners up to 38% off the NFIP rate. If you want to learn more about flood insurance options, contact Lallis & Higgins Insurance.
EZFlood