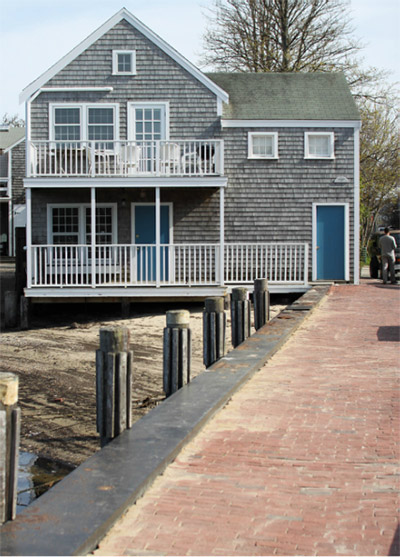 A vacation home can be a great retreat and sometimes even a good investment, but there are some important factors to consider before making the leap into second-home ownership—such as insurance costs. Just like your primary home, you'll need to insure your vacation home against liability and other risks. Because insurance can add to the price of buying and owning a vacation home, you may want to consider the likely insurance costs before deciding on a specific property.
Key Factors Impacting Vacation Home Insurance Costs
There are many reasons that insurance for a vacation home may be more expensive than that on your primary residence. Your second home may often be unoccupied, putting it at greater risk for theft, vandalism and undetected damage, like burst water pipes. When you shop for a vacation home, it's important to recognize that the following factors will impact your insurance costs:
• Location—The location of any home is always a factor in pricing insurance policies, but it can be especially significant for vacation homes. The very location that makes a vacation home desirable may also make it more expensive to insure. For instance, a beach house may be more exposed to wind damage or storm surge from a hurricane. These location-based risks will impact the price of insurance coverage, and in some cases may even incur higher deductibles.
In addition, if the home is located in a flood zone, you'll be required to purchase a separate flood insurance policy. Flood damage is not covered by standard homeowners insurance policies, but coverage is available from the National Flood Insurance Program (NFIP) and from some private insurance companies. The cost of NFIP flood insurance for second homes has been increasing and there are also special surcharges that you will be required to pay. You can check the cost of flood insurance by contacting Lallis & Higgins Insurance.
• Type of Property—As is the case with any house, a vacation home's age and types of building materials used will impact the cost of insurance. In addition, these costs will vary depending on whether your second home is a single-occupancy house, a condominium or a townhouse. A condominium may have lower insurance costs because the homeowners association maintains and insures the exterior of the property and may provide security. Generally, the cost of insuring the structure of the unit will be included in the monthly maintenance fees. Your personal condo insurance will cover your belongings and specific areas of the unit listed in the policy.
• Amenities—If your vacation home has a pool, hot tub or other special amenity that adds risk, you may pay a higher insurance premium. You may also want to purchase more liability protection as these items are considered "attractive nuisances" that lead to a higher probability of liability claims being filed.
For more information on insuring a second home or vacation home, contact Lallis & Higgins Insurance.
Insurance Information Institute