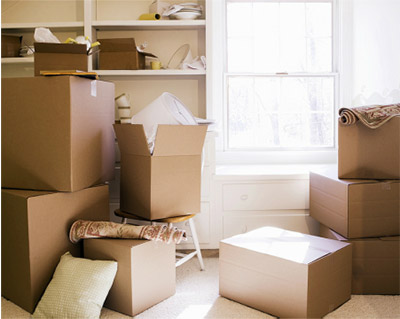 The amount of homeowners insurance you may need depends on the value of your home and your possessions. First, talk to your agent about a recommended dollar amount that will cover the value of the structure of your home, but also crunch the numbers to determine how much it would cost to rebuild in your area.
Next take an inventory of your belongings to see if their value falls within the policy dollar limit for personal property, typically set at 50% to 70% of the amount of insurance on the dwelling. Consider getting Replacement Cost overage, which can pay the amount needed to replace your items, rather than Actual Cash Value coverage. Think about how much Additional Living Expenses coverage you'd need if you were displaced from your home for an extended period. And finally, decide on the amount of liability coverage you need. The Insurance Information Institute (III) recommends you buy enough to cover your assets, or at least $300,000 to $500,000 worth of coverage for the average homeowner.
Keep in mind that many insurance carriers offer discounts if you bundle multiple policies, install smart home technology or have a 'green' home. Check with your carrier or insurance agent to learn about ways you can potentially save on your homeowners insurance.
When Do I Need to Get Homeowners Insurance?
It's a good idea to start shopping for homeowners insurance as soon as you sign a contract to buy a home. This allows you to shop around for quotes and gives you time to get your policy in place before closing on the purchase. Typically, you will have a month or more between the time you sign a contract and the day you close on your new home. Do you need to have homeowners insurance before closing? Yes, you'll typically need to prove at closing that you've paid the first full year of premiums on your homeowners insurance.
How Long Does It Take to Get Homeowners Insurance?
If you are buying homeowners insurance for the first time, you probably wonder about the timeline for getting covered. The good news is that getting a homeowners insurance quote typically takes just a few minutes. If you decide to move forward and you're in a hurry, you may be able to get a homeowners insurance policy in a few hours depending on the type of property you are looking to insure. Otherwise, it typically takes one to three days to get homeowners insurance.
Lallis & Higgins Insurance allows you to customize your coverage to fit your unique needs. We'll help you understand the risks you face and get the coverage to help prepare you for the unexpected. Contact us.
Travelers