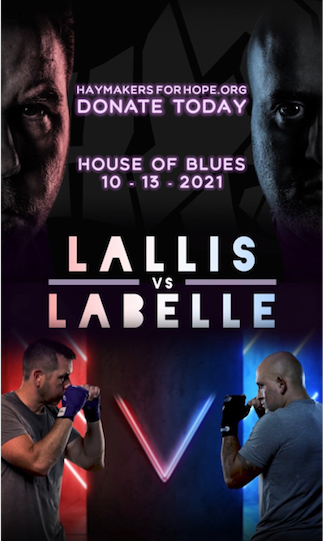 Cancer leaves families with a feeling of helplessness and devastation. Aside from the physicality's- it also causes an enormous financial burden to families. Medical bills, treatments, and hospital stays are only a few of the expenses. In many cases, one or more parent needs to stop working to be available to attend appointments, causing extreme monetary hardship. Fortunately, there is hope for a cure through spreading awareness and donating to research, but families need immediate assistance on the road to a cure. Lallis & Higgins' very own Anthony Lallis is doing just that!
As a survivor of childhood leukemia, Anthony knows firsthand the devastating impact a Cancer diagnoses brings to families- physically, mentally, and financially. In 2017 Anthony had successfully raised over $50,000 for Cancer research and was honorably titled Man of the Year by the Massachusetts' Leukemia & Lymphoma Society. The search for a cure is far from over, and neither is Anthony's mission to help. With a new approach to raising money and awareness, Anthony hopes to raise another $50,000 by stepping into the ring, an d help lessen the financial burden to families by giving them direct funding for the expenditures that come with Cancer.
The Haymakers for hope Rock N Rumble event everyday people the once- in- a- lifetime opportunity to compete in their first sanctioned boxing event. The experience is impactful, challenging, and life- changing. Haymakers has raised over $14.5 million dollars over the last 10 years.
The event will take place on October 13th at Boston's House of Blues. Ticket sales to the event go directly towards Anthony's goal to "Knock out Cancer". Click here to purchase tickets or to make a donation.