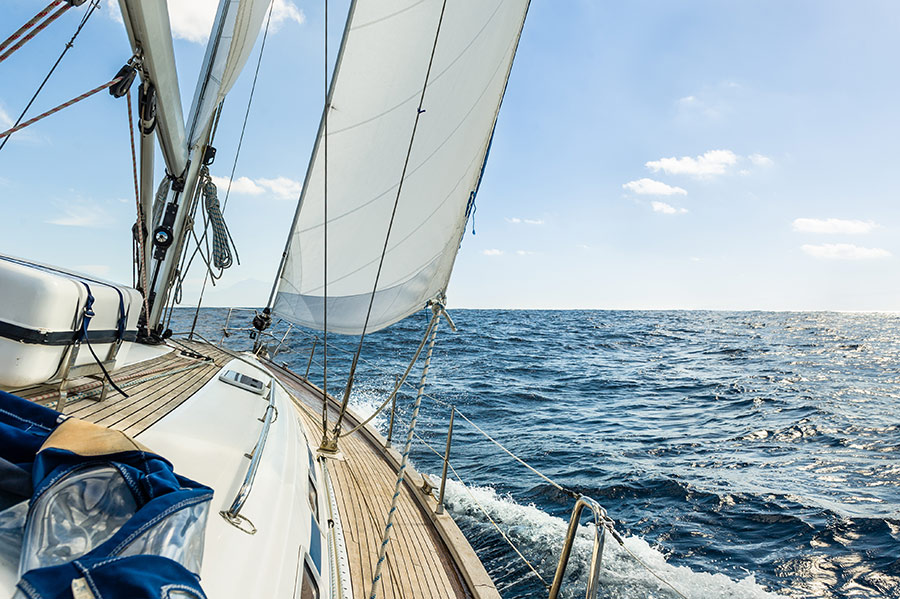 Warm weather is on the way!
If you are struggling with the pre-launch boat preparation, here are some great tips to help get that ride out as soon as possible.
Inspect the fuel system for any leaks or damage. Ensure the engine, exhaust and ventilation systems are all functioning properly. (You may want to run the motor out of the water first.) Also, it's recommended to change the oil before your first run of the year.
Check the belts, cables and hoses. They can become brittle and may crack or swell during the winter.
Inspect electrical connections for cleanliness or tightness. Charge your battery and have it tested to ensure it can hold a charge. Electrical systems should be regularly inspected by a qualified technician.
Check all fluid levels; change the engine oil, oil filter, and drive lubricants, if these tasks were not done prior to winterizing your boat.
Inspect propellers for dings, pitting, cracks and distortion. Be sure to clean the hull, deck and topsides and make sure the drain plug is securely in place before every launch.
Check your safety gear! Make sure your life jackets are in good condition and that there are enough on board for all potential passengers. Be sure on board fire extinguishers are the correct class and are fully charged.
A couple hours before your summer launch could save you huge headaches later. A lot of boat owners say to have extra plugs on hand, just in case. Also, brushing up on a boater's safety class is always a good idea.
Get prepared to enjoy this boating season and leave the rest to the water.
Source: foremost.com