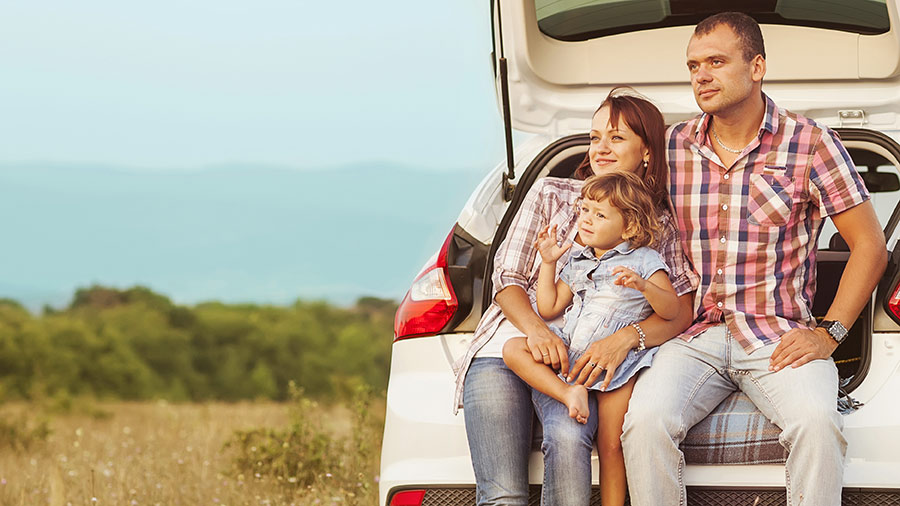 You often hear the phrase "full coverage" when talking about auto insurance. But, what exactly does that mean?
For some people buying car insurance, full coverage means the whole kit and caboodle, from bodily injury liability to electronic lock and key replacement. For others, full coverage refers to the big three of: liability, comprehensive and collision. For still others, it's whatever is required by their state.
There's simply no exact definition. However, when people think of full coverage insurance, they may be thinking of a policy that includes these six coverages, which the Insurance Information Institute considers a "basic auto insurance policy:"
Bodily Injury Liability
This coverage helps pay for injuries you may cause others, such as the driver and/or passengers in another car. Expenses covered can include medical care, hospital bills, loss of income, pain and suffering and even funeral costs. The limits for this coverage are usually written as two dollar amounts, such as $25,000/$50,000 or 25/50. The first number expresses the maximum that can be paid to one person in an accident for which you are responsible. The second is the total that can be paid out for a single accident. Bodily injury liability is mandatory in almost every state.
Property Damage Liability
In an accident for which you are responsible, this liability coverage helps pay to repair or replace someone elses damaged property. This property is usually another car, but may also include a building or a fence. When liability insurance limits are displayed as a series of three numbers — 25/50/10 — the last number refers to property damage, given in thousands of dollars. In this case $10,000. Property damage liability is required in just about every state.
Personal Injury Protection or Medical Payments
Personal Injury Protection (PIP) or Medical Payments (Med Pay) may help cover your own injuries in an accident. Depending on which you select and what your coverage provides, your passengers and other members of your family living with you may also receive coverage. This coverage may extend to injuries sustained while you are a pedestrian or while riding in another car and is typically available no matter who is at fault for the accident.
Uninsured and Underinsured Motorist Coverage
Most every state requires drivers to carry auto insurance. Yet more than 12 percent of drivers ignore the mandate and have no insurance. Uninsured Motorist coverage (UM) and Underinsured Motorist coverage (UIM) helps you out if one of those drivers hits you. UM generally pays medical bills for you and your passengers if you are in an accident caused by an uninsured driver or a victim of a hit-and-run, according to your policy. Your policy may or may not also cover property damage from an uninsured driver. UIM insurance helps cover damages that exceed an at-fault driver's insurance limits, again, according to the limits of your own policy. So, if a driver's policy only offers $10,000 toward your medical bills that total $100,000, your policy may help fill in the gap.
Collision
This coverage is exactly what it sounds like: It helps to repair or replace your car following a collision, subject to your deductible. The collision may be with another automobile, or it may be with something else, such as a tree. Collision isn't required by any state, but it might be required by a lender if you finance or lease your car.
Comprehensive
This also goes toward repairing or replacing your own car. Comprehensive covers damage caused by something other than a collision. Examples can include fires, hailstorms, hurricanes, animals, falling objects, theft and vandalism, according to the specifics of your policy. As with collision, comprehensive coverage is not required by any states but may be required by your loan or lease.
So, there you have it: one of many possible formulas for full coverage auto insurance. Of course, even these six coverages don't cover everything. There are plenty of auto insurance options, such as roadside assistance, that can offer even more protection.
If you're ready to figure out what full coverage insurance means to you, start with what's required by your state laws. Then work out what makes sense for your budget and what makes you feel secure enough to get out on the road every day.
Also remember it's oftentimes worthwhile to consider coverage limits that are greater than your state's minimum requirement. The minimum may not be enough to help you fully recover from an accident. That means you may have to pay out of your own pocket for some of the costs, and it could be a significant amount.
Don't worry – your independent insurance broker can help you make sense of it all so you can get your own version of full coverage car insurance! For more information on auto insurance, contact Lallis & Higgins Insurance.
safeco.com