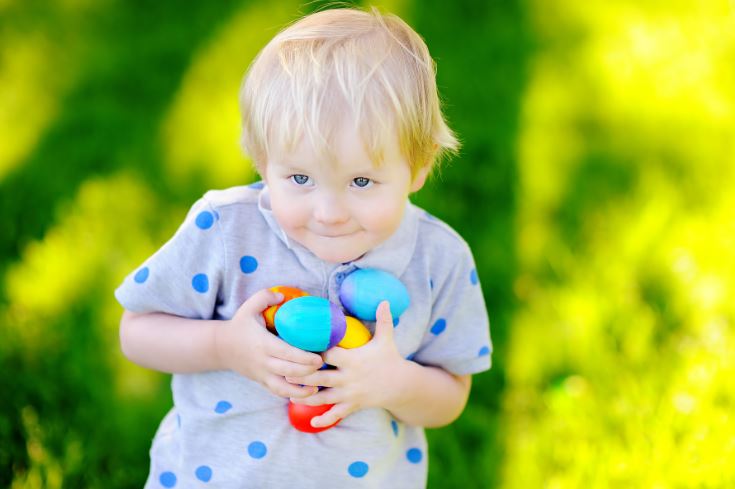 There is still time to get the kids out and hunt for eggs - here is a list of a few Easter Egg Hunts we came across that are going on this weekend:
Maggie's Farm Middleboro 1pm. Enjoy an egg hunt with their animals on the farm!! Everyone will have an opportunity to find eggs
The Fruth Center in Brockton 1-2pm. Suitable for kids under 12. Arts and crafts, egg and spoon race, hunt for eggs, then take a free photo with the Easter Bunny and go home with a Bunny Bag of sweet treats. Hosted by Keith Park Neighborhood Association.
Marshfield recreation at Coast Guard Hill Easter Egg Hunt 10am Join Marshfield Rec for their annual Easter egg hunt and meet the Easter Bunny.
Grace Presbyterian Church Hanover Easter Egg Hunt 10am Join Grace Presbyterian Church for their annual Easter Egg Hunt.
Sunday April 16th (Easter Sunday) Easter Egg Dash at Paragon Carousel Hull 12:30pm sharp
Looking to keep the kids busy April vacation? Here are a couple events that are great for all ages:
Weymouth April Vacation Spring Carnival. The carnival will be from Wednesday April 19 to Sunday April 23rd at Weymouth High School, 1 Wildcat Way, South Weymouth 02190. The carnival will feature rides, games and food. There will also be a petting zoo daily. The carnival will open Wednesday, Thursday and Friday at 2pm, Saturday and Sunday will open at 1pm.
Touch-A-Truck Wednesday April 19th the 9:30 – 11:30am at the Hingham Library 66 Leavitt St. Hingham. The trucks will be parked along the side of the library near the Children's entrance. Trucks to touch include a Bucket truck, a Crane, a Chipper, a Stump Grinder and a Loader.
There are a few events that are Can't miss this Spring, and here they are:
Rhode Island Air Show – May 20th & 21st. GPS address is 210 Airport Street, North Kingstown, RI 02852. Get up close and personal with air crafts of all shapes and sizes. Many performances to watch. This is an event we never miss. Here is the website for the full details. https://www.rhodeislandairshow.com/
Tall Ships Boston June 17th – 22nd. Sail Boston® will entertain its younger audience with educational programs focusing on US and international maritime history. Cadets and crewmembers will be available to educate children of all ages of their personal experiences at sea, home countries and more. See website for details. http://www.sailboston.com/
Mud Fest 2017 Halifax comes June 18th. This event is fun for all ages. Our kids love to watch the modified trucks race through the mud, and ATV Crawlers climb. Event is held at139 Hemlock Ln, Halifax, MA. https://www.facebook.com/mudfesthalifaxma/