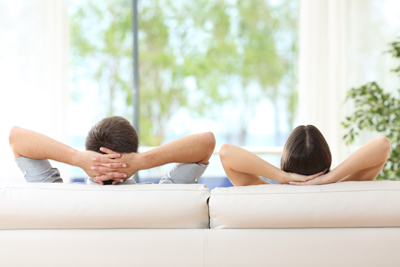 Summer is in full-swing. This is a great time of year for a homeowners insurance checkup based on recent changes in your life and home. Here are some questions to consider asking yourself or discussing with your agent to determine if it's time to update your home insurance.
Have you made any home improvements? Is a hot tub or swimming pool in your near future? How about expanding your deck or maybe enclosing the porch? These improvements increase the value of your home, so make sure they are protected by your coverage.
Have you installed a fire or burglar alarm system? If so, you may qualify for a discount on your homeowners insurance.
Did you purchase a riding mower or tiller? Do you plan to build or buy a shed to store your garden tools? Your policy should cover these structures but reach out to your insurer to make sure.
Did you make any big purchases for the holidays or the New Year? Think about your furniture, appliances, electronics, jewelry, and art work. It's important to have a list of your possessions so you know the level of coverage you need. Keep receipts and other important items that verify the cost of possessions, and store the list in a secure place like a safe deposit box. You may need to separate schedule this items if their value exceeds your current coverage.
Did you make any major changes to your life? Marriage, divorce, or adult children who move back into the family home may mean your coverage needs to be modified.
Have you started a home-based business? This could also necessitate changes to your insurance policy. You may need additional coverage for business liability and equipment.
Asking yourself these questions is a great start to making sure your homeowners coverage matches both your home and the folks that live in it. Have any more questions or need advice? Don't hesitate to ask, contact Lallis & Higgins Insurance.
Source: Plymouth Rock