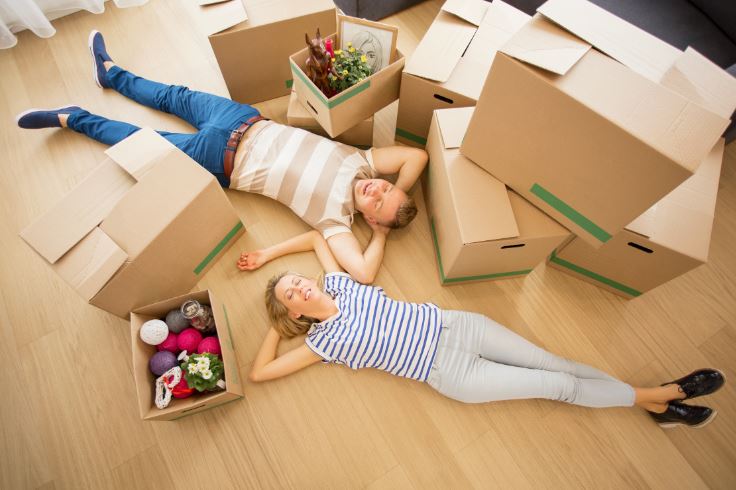 Condo Insurance fills your coverage gaps. Condo associations have master policies that cover the property, common areas, and outside/physical structure of your condo. But, you can't simply rely on your association's master policy. Your association's policy only covers the things they're responsible for, and not what you're responsible for.
Condo insurance (or condominium insurance ) covers your belongings, upgrades to your unit (new granite countertops, etc.), injuries at your place, certain lawsuits against you, etc. Without condo insurance, you'd have no coverage for these things.
When you should consider condo insurance
Condo insurance is for you if you own a condominium, townhome, row home, or other unit that has an association. It's similar to homeowners, but often more affordable because it excludes coverages your association is responsible for. If you rent a condo, you'd instead need renters insurance—or homeowners insurance if you own a home. Not sure? Just get a condo insurance quote. We'll ask the right questions.
If you have a mortgage, your lender will likely require condo insurance. We'll help coordinate the details with your lender. Plus, you'll usually be able to combine your insurance payments in your monthly mortgage bill (called escrow).
Condo insurance coverages we offer
We offer coverages for your belongings, any upgrades you make to your condo (granite countertops, custom cabinets, etc.), lawsuits against you, and more. Keep in mind, your association covers the physical structure of your condo.
Your personal possessions
Your clothes, electronics, furniture, appliances, tools, power equipment, etc. are all covered (even if they're not in your condo). If you have expensive jewelry, art, or other items, you'll likely need separate coverage. We offer that too!
Example: Your roof leaks and water damages thousands of dollars worth of clothes, furniture, etc. Typically, your association would be responsible for the damages to your stuff. But if they won't pay up, your condominium insurance would kick in to cover these.
Upgrades and customizations
We'll cover most upgrades you've made, such as hardwood floors, granite countertops, new kitchen cabinets, etc. Some association's policies may cover the original furnishings, but very few will cover your upgrades.
Example: A pipe bursts and water damages your custom kitchen cabinets and appliances. Your association may pay to repair the pipe, but they won't pay for any damage to your upgrades. If you still had the original countertops that were damaged, your association may cover those.
Temporary living expenses
If your condo is damaged, and you can't stay there during repairs, your insurance kicks in. Condo insurance covers hotel stays and meals (above what you'd normally pay).
Example: A fire damages your condo, and you have to spend $2,000 to stay two weeks at a hotel. That bill would be covered, plus your meal expenses above your usual food costs. Make sure you keep your receipts.
Injuries and lawsuits against you
This coverage is called personal liability. It covers lawsuits against you or your family members if you're responsible for someone else's injuries or damages to their property. You can add extra coverages for libel, slander, or other lawsuits.
Example: A delivery person falls on your steps, breaks their leg, damages their merchandise, and then their company sues you. This will pay for their medical bills, lost wages if they can't work from an injury, and the damaged merchandise.
For more information on Condo Insurance, contact Lallis & Higgins Insurance.
Source: Progressive.com