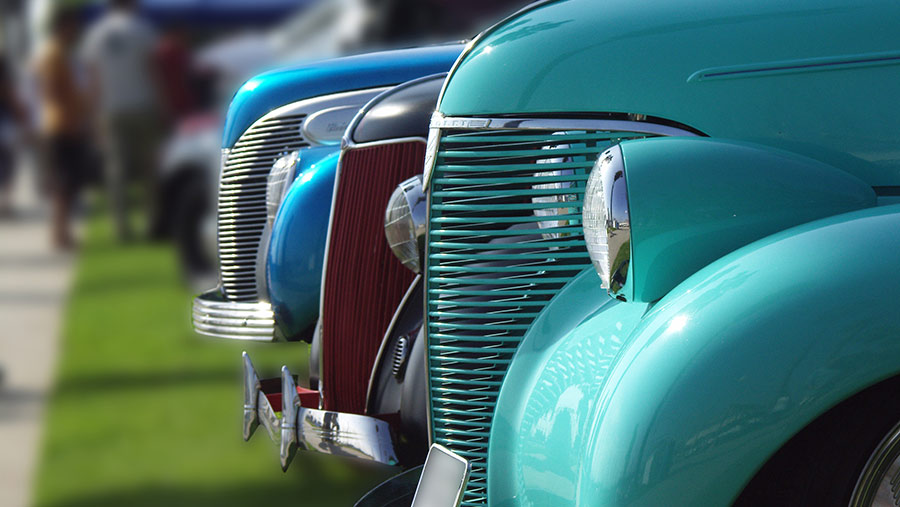 Generally, to get insurance for classic, collector, vintage, and antique cars or trucks, your vehicle needs to be parked in a garage, used as an extra car and not your daily vehicle, and kept in good working condition. If your car doesn't qualify for classic auto insurance, a standard auto insurance policy may be a better option for you.
How old does my car have to be before it's considered a classic?
The age range of a classic car is often between 25–50 years old. However, there is no definitive age that makes a car a classic. Different states have different requirements for defining a vehicle as a classic, which may factor in age, weight, usage, or manufacturing.
Where do I have to store my classic car?
In order to qualify for classic car insurance, you must have adequate storage available. An enclosed structure such as a private garage or storage unit is preferred, but carports, driveways, and other storage areas may also be acceptable.
How often can I use my classic car?
Your classic car cannot be your everyday car. It should be for occasional use only. Taking your car out for pleasure driving, exhibitions, tours, and similar trips is acceptable.
Does my driving record impact my classic car insurance?
Yes. In many states, you may not qualify for classic auto insurance if you've had excessive speeding violations, reckless driving, and other serious infractions in the last three years.
Do I have to have another car insured with the same insurance carrier?
No, but you will need to maintain an insurance policy on your regular-use vehicle in addition to your classic car insurance policy.
What makes a car a classic?
The exact definition may vary among classic car insurance companies, but Hagerty defines them as "fun-to-drive" vehicles that maintain or appreciate in value and are used primarily for pleasure. A few examples:
1965 Ford Mustang
1975 Volkswagen Beetle
1980 Chevrolet Corvette
If your car is not a classic, you can still be insured. But, you'll need a standard auto policy instead.
How does classic or collector car insurance differ from regular auto insurance? h3
One of the key differences between classic and regular car insurance is that a regular policy may cover you only for the actual cash value of your classic car.
For more information, contact Lallis & Higgins Insurance.
Source: progressive.com