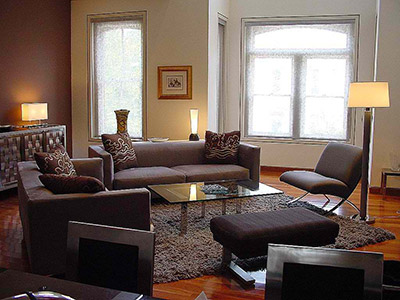 Homeowners who have resolved to save money in 2017 can try many ways to economize — energy-efficient lightbulbs, cutting the cable and more. However, they could be overlooking a potential source of thriftiness hiding in plain sight.
You may have lost track of your home insurance premium, seeing as it could be rolled into escrow along with your mortgage payment and property taxes. Just because you don't see an individual bill for it doesn't mean it's not there. Any policyholder can feel motivated to shop around, whether it's about saving money, rounding out coverage, etc.
Should you find yourself in the market for a new home insurance company you'll need to come prepared. The following tips and guidelines can help.
Things to do before you start shopping for Home Owners Insurance in Quincy, MA and the surround area.
Tips to help you prepare for your search and avoid backtracking include:
Get your paperwork together. With a copy of your current policy in hand, you'll be better able to compare coverages, premiums and discounts among the providers you're considering.
Update your home inventory. If you've added or subtracted personal belongings since buying your current policy, those changes can help you calculate your new contents coverage. An up-to-date home inventory will give you a better idea of how much protection you may need, whether more or less.
Call an Independent Agent like Lallis & Higgins Insurance. Independent agents have access to many different insurance companies unlike a direct insurance carrier. Independent Agents are able to review pricing from many different companies and come up with the best options for you and your home. Lallis & Higgins Insurance will be able to review your policy and look at coverage and pricing for your specific situation and provide the best match.
Be ready to answer questions
When you speak with an agent about switching providers, the information you provide plays an essential role in determining premiums and coverages. You may anticipate such questions as:
Have you had any life changes? From a change in marital status to the addition of a four-legged family member, recent developments in your life could affect your premiums and coverage needs. Sharing this kind of information can help you get a more accurate quote.
Have you filed any claims? Your claims history helps determine your risk profile, which might have an influence on your premiums.
Are you interested in switching both your auto and homeowner insurance policies? Many providers offer discounts for bundling different types of policies, such as home and auto. Consider getting your car insurance from the same agency as your homeowners to save money.
Remember to finalize and follow up
Your new insurance agent will handle the cancelation process once you've decided to make a switch, but you should always notify your mortgage company to confirm this switch as they generally need your confirmation of the switch.
Notifying your mortgage lender. Many of today's mortgages feature escrows, which operate as savings accounts that mortgage lenders oversee to pay for expenses such as home insurance and property taxes. If your mortgage includes an escrow, keep your lender informed about any change in providers to keep record-keeping and payments current.
Changing your home insurance company is an important decision, one that no consumer should take lightly. When you undertake a big task, never underestimate the value of a little advance work. For more information having your home owners insurance policy reviewed, contact Lallis & Higgins Insurance.
NASDAQ