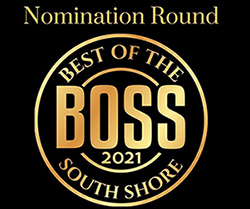 Thank you all! Once again Lallis & Higgins Insurance has made it to the finalist round in the Best of the South Shore 2021 for both Best Insurance Agency-home & auto, as well as Best Insurance Agency-life.
Votes for finalists can be cast now through April 5th. Don't forget, you can come back every day to vote!
To vote Lallis & Higgins Insurance for BOSS, click here.
Let the voting begin!