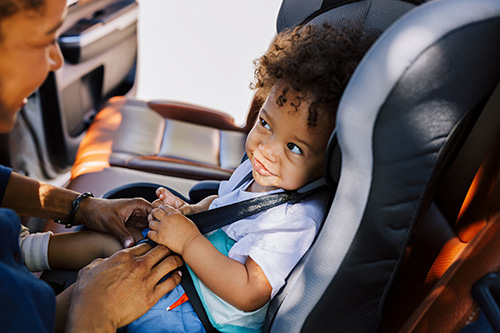 Congratulations on your new baby. You're going to be a great parent, and we'll be right here with you so you're not alone. September is Baby Safety Month so it's a perfect time for these 5 safety tips.
Check to make sure your car seat is installed correctly. We have several options, including virtual and online.
Before putting your baby down for a nap or for the night, remember that a firm mattress and fitted sheet are all you need for your baby's crib. Remove blankets and toys from the crib and use a sleep sack on colder nights. Learn more about sleep safety.
Place your baby's crib and other furniture away from windows to avoid falls or strangulation. Your baby is safer without any strings or cords within reach. Learn more about falls prevention and choking prevention.
Remember to set your water heater to 120° F to avoid scalds. This will make sure that the water never gets to a point that could injury the baby. Learn more about burn prevention.
Install a working smoke alarm AND a carbon monoxide alarm on every level of your home, and in all sleeping areas. This is an important tip for not just baby safety, but family safety as well. And please test the alarms regularly to make sure they work.
Source: safekids.org